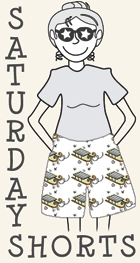 Random links of interest, concern or curiosity from the past week or so, that deserve at least a SHORT mention:

Baltimore Holds Vigil For Murder Victims As City Breaks Homicide Records ~ So sad. Lawlessness just breeds more lawlessness ~
The city recently reached 343 homicides for 2017 so far, breaking the city's per capita record on killings, reports CBS Local Baltimore. In response, hundreds of people stood outside the Baltimore War Memorial Building, with some carrying signs with an inspirational word for the new year.

Big List of 170 Trump accomplishments in 340 days ~ This was compiled by WND last month (hopefully they'll be doing an update…). Pretty impressive for the first 11 months ~
(W)hile he has befuddled and disappointed some – with major promises such as Obamacare repeal and a border wall unfulfilled or put on the backburner – the stunning reality is this: Donald Trump has amassed a long and remarkable list of actions and accomplishments that will surprise average Americans, even those who support the president and consider themselves well-informed politically.

America's Oldest Hunter Bags Third Deer Of The Season At 104 Years Old ~ Whoa! And he only took up hunting as a hobby when he retired at age 65 ~
Congratulations to Clyde Roberts on another successful season, and best wishes in the seasons to come. His recent 8-pointer marks the 11th deer he has taken since turning 100 years of age!

Sheila Jackson Lee's Long History Of Being An Entitled 'Queen' ~ The story of the Texas Democrat congresswoman bumping Jean-Marie Simon, a teacher (also a Democrat), from her seat in first class on a United flight, was widely reported. But to longtime Lee watchers the entitled behavior comes as no surprise ~
This is certainly not the first time that Jackson Lee has thrown tantrums when she did not get preferential treatment — and then claimed racism when she received bad press over the incident […]

(F)ormer staffers claim she was physically abusive, threw cell phones at staff and demanded unsafe driving while being chauffeured, which allegedly resulted in at least one car accident. She would reportedly demand staffers go to the market and buy garlic supplements for her at 2AM and would be furious with them if her demands were not met.

Delivery Drivers Reveal London 'No-Go Zones' Made 'Too Dangerous to Work' by Acid Attacks and Knife Crimes ~ Wait – what? London has no-go zones too?
(E)ven MPs from the mayor's own political party are now sounding the alarm on crime in the capital, with former Labour minister Stephen Timms demanding "serious action" on areas of London rendered "no-go zones" by acid attacks.
But shhh… Don't tell the truth ~
U.S. President Donald J. Trump has previously called attention to some of the problems faced by Britain and its capital city as a result of mass immigration, especially that of terror attacks committed by Islamic extremists.

In response, Mayor of London Sadiq Khan — who claims that "the world looks to London as a beacon of diversity"– has repeatedly called for the president to be banned from Britain.
Illinois: Muslim trucker made "no attempt to stop" before crashing into seven vehicles killing 4 ~ Another "lone wolf" goes on vehicular jihad, media downplays the story ~
Police spokesman Calvin Dye Jr. says 53-year-old Mohamed Yussuf Jama of Greeley was driving the tractor-trailer when it he crashed into vehicles that had slowed or stopped in a construction zone near Hamel on Nov. 21.

Jama's 2016 Freightliner Cascadia slammed into cars on Interstate 55 with "no attempt to stop," Dye said. The cars were slowed or stopped in traffic, ahead of the truck. The semi ran over some vehicles.
(Notice how the report blames the truck for 4 dead – and 12 injured – people?!)

Mark Steyn has a great piece on the dhimmification of western societies, as we hide behind barricades from crazed Islamists who want to mow us down ~ We Are the Bollards ("bollards" = concrete blocks) ~
So there will be more empty seats round the Christmas table this year, after an "Australian citizen" mowed down pedestrians at the junction of Flinders Street and Elizabeth Street in Melbourne…

And then there's this guy ➡ Houston imam calls for Muslims to kill Jews ~ While he has since walked back his sermon calling for the murder of Jews, he hasn't yet apologized ~
Al-Rousan had delivered his inflammatory speech on Dec. 8, two days after President Donald Trump announced the United States' recognition of Jerusalem as Israel's capital.

"Judgment Day will not come until the Muslims fight the Jews. The Muslims will kill the Jews," Al-Rousan said.

The imam also asserted in his speech that Jews "killed the Prophets and the Messengers of Allah." He accused Britain of bringing Jews to Palestine, adding "So do not tell me that Palestine is the country of the Jewish people. No!"

Comatose woman unexpectedly awakens in time for Christmas ~ A Christmas miracle

~
ADA, Minnesota, December 22, 2017 – Sheila Lewis was in a coma and hadn't had anything to eat or drink for 12 days. Her family expected her to die, but instead she woke up and asked for a glass of water.

Now she'll be able to celebrate Christmas with her family.

MAGA – Make Art Great Again Friday ~ Anything ever done by white men is now evil because – how could it not be?

City officials commit to removing 'racist' trees from golf course in Palm Springs ~ Omg. Now they're going after trees? ~
Decades ago, a large grove of tamarisk trees was planted on the border between Tahquitz Creek Golf Course and a historically black neighborhood, along with a chain link fence. But at an informal city meeting this week, officials promised residents that the trees and the fence would be removed.

According to USA Today and The (Palm Springs, Calif.) Desert Sun, the residents of the bordering neighborhood "said the invasive tamarisks, which block views of the Tahquitz Creek Golf Course and San Jacinto mountains, have artificially depressed property values and prevented black families from accumulating wealth in their property over the past half century."
Tucker Carlson has 99 more outrageous examples of the evils of "whiteness."

Brits Tear Down Lake District Wind Turbines to Restore Pristine Views: Locals Delighted ~ Strangely enough, it turns out —
— real environmentalists, as well as those forced to live cheek by jowl with these giant whirling wonders, tend not to feel so warm and fuzzy about them, after all. Instead, community defenders, across the globe, will do anything to prevent them destroying the rural environments in which people are bound to live.

Christians don't have a Christmas monopoly on Jesus. Muslims honor him too ~ They honor Jesus by trying to wipe out Christianity in the Middle East? Cut the multi-culti crap NBC.

Iraqi Christians Celebrate Bittersweet Christmas After ISIS Defeat ~
"Celebrating Christmas here is a message, that despite all the threats, persecution, killing and what we faced in Iraq, we have hope that this country will change," said Rev. Martin Banni, a Chaldean Catholic priest in Karamlesh, according to JPost. "The last Christmas Mass here was in 2013. Now, the cross is lifted again over the Church of St. Paul."

North Carolina high school QB finds a home with his coach ~ Inspiring story of a young man who needed a family, and the one who opened their home and hearts to him ~
(Braheam Murphy) said everything that has happened — his better grades, finding a home and a new family, winning state — fell into place thanks to his faith in God.

Donald Trump Pays for Christmas Dinner for Hundreds of Law Enforcement Members Working the Holiday ~ Another one of those positive stories about the president that the mainstreams strangely managed to miss