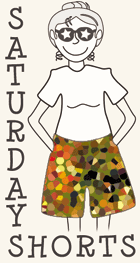 Random links of interest, concern or curiosity from the past week or so, that deserve at least a SHORT mention:

Viktor Orbán: We Did Not Repudiate Communism Only to Embrace Globalism! ~ Hungary's P.M. is an inspiration to we who love liberty – and national sovereignty ~
The Hungarian Revolution was an inspiration to the Free World in 1956, and it remains an inspiration today. For ten days the Hungarian nation regained its independence as a sovereign state. There was no hope of success in the long term against the Soviet behemoth, but for that proud moment Hungarians knew that they, as a people, had not surrendered their identity nor abandoned their dignity.[…]

On the European political stage, Prime Minister Viktor Orbán is a giant among pygmies. Sixty-one years after the uprising, he connects the events of those days with Hungary's long historical experience, with its subjugation under Communism, and with the current attempts to subjugate it under globalist rule from Brussels.

Something's fishy in Puerto Rico ~ In the wake of Hurricane Maria, those familiar with Puerto Rico politics warned that things might get even worse since so many government officials were susceptible to corruption. Well, here we go ~
Amid Puerto Rico's slow recovery from Hurricane Maria, questions about how a tiny Montana energy firm won a $300 million contract to rebuild the island's electrical grid are quickly piling up […]

From the beginning, critics insisted something just wasn't right about the agreement, noting PREPA (Puerto Rico Electric Power Authority) didn't seek offers from any competing companies to get the best value. Under the contract, Whitefish charged $330 per hour for a site supervisor and $227.88 an hour for a "journeyman lineman." Its subcontractors charged even more: $462 an hour for supervisors and $319.04 an hour for linemen.

Lansing mayor calls Trump 'despicable,' 'pathetic' in MSU class ~ The mayor of Michigan's capitol city is another unhinged leftist who would savage any Republican who behaved like he does were the tables turned. What a stellar citizen ~
Students say Bernero refused to let them record his discussion, during which he took a knee in front of the class to express solidarity with national anthem protesters.

Giant Planet Sends Planetologists Scrambling ~ Oops! When your underlying premise is incorrect, reality forces you to regularly shift the narrative ~
Secular astronomers are experts in telling the public about things that are observed but should not exist.

Astronomers have discovered a "monster planet" that challenges planet formation theories.

Wisconsin Office Max Refuses to Print Poster Advertising LaBarbera Speech Exposing 'Homosexual Agenda ~ But Christian business owners must bake cakes, rent banquet facilities and take photographs – for gay weddings? Ironically, the store's refusal to print the poster only proves the point of LaBarbera's speech, that there is a Homosexual Agenda.

Ending the War on American Energy ~ Definitely a big step in the right direction. For too long the feds have monopolized far too much land and resources in this country. This is a huge boon for energy independence ~ ~
Last week, Secretary of the Interior Ryan Zinke announced his department's proposal for the largest oil and gas lease sale in U.S. history… the Department of the Interior will be offering leases totaling 76.9 million acres… sale will be held and livestreamed from New Orleans in March of 2018 […]

The U.S. dependence on foreign oil places us in a strategically vulnerable position where we must rely on another country (often those who do not share our interests) to fuel our cars, boats, planes and military equipment. Energy independence means that we gain self-sufficiency, and do not have to play political games with oil-supplying countries who use their energy supply as a way to manipulate our geopolitical position and our loyalties.

Northern Michigan University to Offer Marijuana Studies Degree ~ Creative new way to boost enrollment?
Speaking to The College Fix, a spokesperson for the university explained that the program is designed to produce graduates who are analytical chemists who understand the science behind medicinal plants such as marijuana.
Far out.

Kaepernick and Christian Athletes ~ And the glaring double standards ~
(W)hat if you're an athlete with passionate beliefs about Jesus Christ? That, folks, is a bridge too far. Jesus Christ is a name that should probably be avoided in mixed company.

They made it almost toxic with Tim Tebow. Liberal radio host Bill Press told him to "STFU," or "shut the f—- up," about his "Lord and savior." He called Tebow a "disgrace."

Terror suspect was a 'very friendly' Uzbek immigrant who drove for Uber ~ Yep. Just another happy-go-lucky member of the Religion-of-Peace ~
The man who mowed down eight people on the West Side Highway Tuesday afternoon was "very friendly" and working for Uber, his friend told The Post.

"He is very good guy, he is very friendly… he is like little brother… he look at me like big brother," (Kobiljon Matkarov) said by phone Tuesday from his home in Miamisburg, Ohio.

And then there's this guy ➡ Egyptian Lawyer Says It Is a 'National Duty' for Men to Rape Girls Who Wear Ripped Jeans ~
"Are you happy when you see a girl walking down the street with half of her behind showing? I say that when a girl walks about like that, it is a patriotic duty to sexually harass her and a national duty to rape her." – Nabih al-Wahsh

The shock remarks came in a panel show broadcast on Al-Assema during a debate over a draft law on prostitution and sparked outrage across the country. Egypt's National Council for Women now plans to file a complaint against the lawyer and the TV channel.

Most Americans Feel Silenced by Political Correctness – Thank a Democrat ~ Driven apart by identity politics we're more divided than ever, afraid to even discuss our opinions ~
71% Americans believe that political correctness has silenced important discussions our society needs to have. The consequences are personal — 58% of Americans believe the political climate prevents them from sharing their own political beliefs.
Lots of interesting insights into our worldviews; the Left and the Right are polarized on almost every issue.
Let's pray it doesn't lead to total societal breakdown ~
Antifa threatens to behead whites and small biz owners on November 4
Antifa, the Progressive communist group identified by the Obama administration in April 2016 as "domestic terrorists," has declared tomorrow, November 4, to be a day of "revolution" in the United States.

An Open Letter to Dan Brown ~ Dr. Michael Brown with an honest appeal to the author of the Da Vinci Code, a proselytizing atheist ~
Are you genuinely unaware of the large number of highly educated scientists and researchers – from physicists to biologists to astronomers to geologists and others – who reject Darwin's naturalism? Have you ever read a scholarly tome on intelligent design (written with no reference to religious belief at all) that makes the intellectual case for a creator? Have you spent a day with someone like John Lennox, a committed Christian who has debated men like Dawkins and Christopher Hitchens, and who has served as Professor of Mathematics at the University of Oxford and Fellow in Mathematics and the Philosophy of Science at Green Templeton College, Oxford, with Ph.D.'s from Oxford and Cambridge in Mathematics and in Science?