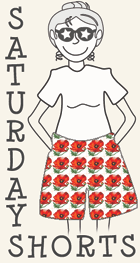 Random links of interest, concern or curiosity from the past week or so, that deserve at least a SHORT mention:

20 New Science Papers Find Climate is Driven by (… wait for it…) Solar Changes ~ Exactly. The sun, with its direct impact on the temperature of the oceans (which, let's not forget, cover 71 % of the earth's surface) has a far, far greater impact our climate than any other factor, including man-made carbon dioxide.

Of course these common sense conclusions won't stop the science settlers from pushing their agenda.
JUNK SCIENCE: Climate change now being blamed for mental health problems… Is there anything it doesn't cause? ~
"Changes in climate affect agriculture, infrastructure and livability, which in turn affect occupations and quality of life and can force people to migrate. These effects may lead to loss of personal and professional identity, loss of social support structures, loss of a sense of control and autonomy and other mental health impacts such as feelings of helplessness, fear and fatalism," the researchers quoted in PsychologyToday.com.
They're basically describing stressors that humans have had to cope with since Adam and Eve ate the apple. Perhaps it's the researchers who are in need of some mental health screening?

Sheriff Ordered to Remove 'Blessed are the Peacemakers' Decals ~ The PC police are now imposing their totalitarian will on actual law enforcement jurisdictions. Pathetic ~
The decal, which had been posted on vehicles in March, bore the words, "Blessed are the peacemakers… Matthew 5:9."

"Our intent was, and still is, to honor our fellow brothers and sisters in law enforcement," Sheriff C.H. Partin wrote in a statement to Fox News. The sheriff said the decals were removed at the request of the county's board of supervisors.

Christians 'are tied together and shot dead by ISIS militants' as US-trained special forces battle to retake besieged Philippines city from rampaging jihadis ~ The carnage continues. Somewhere online I saw a commentary from a deluded progressive questioning the appropriateness of Philippines' President Duterte instituting martial law. Are you kidding me?! ~
ISIS-linked militants reportedly captured nine Christians, tied their hands together and shot them dead in a city in the Philippines.

The Maute group forced the civilians off their truck at a roadside checkpoint in Marawi City on Wednesday and murdered them after they were identified as Christian, local media reported.

Alan Dershowitz: Terrorism Persists Because It Has Been Rewarded ~ Civil libertarian Dershowitz is a rare voice of sanity among the pundits ~
Terrorism will continue as long as it continues to bear fruits. The fruits may be different for different causes. Sometimes it is simply publicity. Sometimes it is a recruitment tool. Sometimes it brings about concessions as it did in many European countries […]

But no matter how terrorism works, the reality that it does will make it difficult if not impossible to stem its malignant spread around the world. To make it not work, the entire world must unite in never rewarding terrorism and always punishing those who facilitate it.

As Venezuela burns, many Latin Americans ask: "Where is Pope Francis?" ~ Good question ~
With Venezuela imploding, many wonder why Pope Francis seems slow to condemn a left-wing populist Latin American dictatorship that's brutalizing the population of an overwhelmingly Catholic country […]

(D)espite the daily violence being inflicted on protestors in Venezuela, a steadily increasing death-toll, an explosion of crime, rampant corruption, galloping inflation, the naked politicization of the judiciary, and the disappearance of basic food and medical supplies, the first Latin American pope's comments about the crisis tearing apart an overwhelming Catholic Latin American country have been curiously restrained.

Yes, Francis has called for prayers for the suffering people of Venezuela—though without mentioning the very clear causes of their suffering…
Because he can't condemn the one political system he favors over all others, despite its equal-misery-for-all results: socialism. He refused to listen to these guys ➡ Venezuela's Bishops Have A Message For Pope Francis on Communism

Underground black market found in China in which placentas are sold for over £50 in order to make medicine ~ As abhorrent as this is it's not really surprising considering the communist country's inhumane one-child policy ~
An underground black market has been unveiled in China with dealers smuggling placentas out of hospitals and earning money from trading them.

Human placentas are often favoured by women in China due to the high medical value, according to the investigation by The Beijing News.

Reporters followed smugglers from Beijing Obstetrics Gynecology Hospital on May 14 to a 'factory' where the placenta was prepared and turned into a jar of pills.

US State Department continues its pattern of secrecy regarding refugee resettlement ~ Gee, so far it looks like Obama is still in charge here ~
Yesterday, Judicial Watch reported that while the Dept of Health and Human Services was forthcoming about the cost of care for the tens of thousands of 'Unaccompanied Alien Children' (they are NOT refugees) spread throughout America, the State Department continues to withhold information about what you pay for the resettlement of refugees from around the world.

When Self-Compassion Becomes Self-Abuse; Inside the latest feel-good New Age social trend ~ As if a majority of our fellow Americans aren't self-absorbed enough
The Montana Kid ~ Lloyd Marcus shares some simple truth he recently encountered in Montana ~
"Train up a child in the way he should go, and when he is old he will not depart from it." –Proverbs 22:6