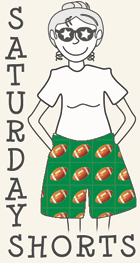 Random links of interest, concern or curiosity from the past week or so, that deserve at least a SHORT mention:

No, God Did Not Prescribe the Use of Cannabis in the Bible ~

Dr. Michael Brown, Messianic Jewish apologist and Biblical scholar, debunks wishful thinking by some to justify smoking pot ~
It is also certain, for various phonetic and linguistic reasons, that the word cannabis, which comes from the Greek kannabis, is not related to these two Hebrew words. There's no more connection between Hebrew qaneh-bosem and Greek kannabis than there is between "Moses" and "mice."

As for those who can't study the issue for themselves, note carefully this commandment to Aaron, the High Priest, and his successors: "Drink no wine or strong drink, you or your sons with you, when you go into the tent of meeting, lest you die. It shall be a statute forever throughout your generations" (Lev. 10:9). Sobriety was a must for those coming into the presence of God.

Michigan Mother Killed Amid 'Americanization' Concerns From Syrian Husband ~ Rather unsettling as this was only a couple miles from our home! Honor killing comes to Farmington Hills, Mi? Even worse – a 16 year boy pushed mom out a window ~
Huranieh and her husband, Bassel Altantawi, 46, married in Syria 18 years ago and had three children – they were also in the midst of a messy divorce with depositions set to begin the week she was killed.

Altantawi, who allegedly violated court orders several times to meet with his son, expressed concerns that his three kids were "Americanized" by his wife "in contrast to their Syrian and Islamic roots."

One of Huranieh's ex-attorneys, Carolyn Markowitz, said the son expressed anger toward his mother and frequently slipped away to meet his father, who was ordered out of their Farmington Hills home following an incident in which he was accused of throwing his wife down a flight of stairs on Valentine's Day in 2016.

India: Global child bride racket uncovered, eight Muslim sheikhs arrested ~ Another lovely Islamic tradition ~
There is no minimum age for marriage and that girls can be married "even if they are in the cradle." — Dr. Salih bin Fawzan, prominent cleric and member of Saudi Arabia's highest religious council

"Islam does not forbid marriage of young children." — Pakistan's Council of Islamic Ideology

Maybe we can move to Poland ~Polish President: 'There is No Doubt the Growing Wave of Terrorism is Linked to Migration' ~ One of the few world leaders with the courage to tell it like it is.

The same thugs who brought you Obamacare are shilling HARD for amnesty ~ The same health care lobby that helped ram through the sham that is Obamacare now want to force Americans to accept millions of illegal immigrants regardless of the economics or social implications. And you thought we-the-people had a say?

NIH to drop big bucks on exciting new transgender studies ~ The GOP-controlled Senate is spending like a bunch of drunken sailors. They recently OK'd a two billion dollar increase in the budget for the National Institutes of Health (NIH), a portion of which is being used to fund numerous new studies on trendy transgender issues that will cost $200,000 each ~
These $200K studies are not about treating gender dysphoria, but are apparently more efforts to normalize it. And the taxpayers will foot the bill […]

The idea that we have doctors in this country injecting children with foreign substances designed to intentionally retard the normal development of their otherwise healthy bodies is beyond belief. That's not a medical procedure… it's a war crime. These are doctors who not only shouldn't have a license to practice any more but should probably be in jail.

I'm sure they won't be asking Denise Shick for her input with any of these NIH studies, she believes the ~ 'Transgender' lobby weaponizes children as pawns in the culture war ~ Shick is the founder and executive director of Help 4 Families Ministry which helps struggling transgenders. It's clear to her this brave new frontier may be doing much more harm than good to impressionable young children ~
(S)tudies pointing to real and potential health and psychological risks related to transgenderism and sex-reassignment surgeries are abundantly available. But for now, it's important to remind ourselves and our culture that children are not adults. Duh, right? Well, when adults allow — and worse yet, encourage — children to embrace and indulge fantasies that can dramatically alter the remainder of their lives, that's giving children more responsibility than they are capable of exercising appropriately.

While the West Burns, No One Notices ~ John L. Moore discusses the wildfires in Montana that are being virtually ignored by the media (- but then this is self-reliant fly-over country) ~
While much of the West is on fire, Montana has been particularly hard hit. An estimated 1,100,000 acres have burned — that's approximately 1,720 square miles (Editor's note: about one-tenth larger than the State of Rhode Island)—and numerous fires are still burning out of control […]

While 2017 will go down in the record books in Montana for fire and drought, most of us here have seen it nearly this bad before. This isn't our first rodeo. We will get by with a little help from our friends. "Neighbor" is a verb here, not a noun. "Neighboring" is something we do and even local bankers become good neighbors in times like these.

Claim: Chocolate CAUSES Climate Change ~ Yes, the alarmists are nuts ~
LONDON, Sept 14 (Thomson Reuters Foundation) – Your afternoon chocolate bar may be fueling climate change, destroying protected forests and threatening elephants, chimpanzees and hippos in West Africa, research suggests.
Eat more chocolate!

More than 40 families pull children from school that forced transgender lesson on 5-year-olds ~ (See my Sept. 20th post) Good to know there are still some parents with common sense out there
Forty-one families have pulled 73 children from the elite Sacramento-area Rocklin Academy charter schools as the board continues to defend a kindergarten transgender lesson several parents say traumatized their 5-year-olds and that parents weren't told about beforehand […]

The controversy erupted after a lesson in which the boy appeared in girl's clothes and was reintroduced to his kindergarten classmates as a girl.

Twitter Censors Pro-Life Groups Ads, Won't Run Them Unless Its Web Site is Scrubbed of "Sensitive Content" ~
This spring, Live Action and founder Lila Rose said the social media site blocked their accounts' ability to advertise. They still can send tweets to their followers, but the advertising block restricts them from reaching a wider audience […]

Pete Slevin, one of the attorneys representing Live Action , characterized Twitter's parameters for reinstating the organization's ability to advertise as "unusual."

"It's not just that Twitter is saying, as a practical matter, that we're going to 'regulate' your Tweets, they're also seeming to 'regulate' what Live Action is posting on its own website," Slevin said.

And the mainstreams are still ignoring the Sen. Menendez (D-NJ) scandal ~ This Trial Could Remove a Senator: You'll Believe What CNN Did Next ~ Crickets.

Trump's Straight Talk At The United Nations Disturbs Global Elite ~ The ruling class doesn't want to be exposed for the tyrannical charlatans that they are ~
Although the focus was on Trump's supposedly dangerous isolationism and nationalism, what's really upsetting them is that he dared to say what no one is supposed to say: that the U.N. is broken and that it is unrealistic and dangerous to have a world without borders and without national sovereignty. In other words, Trump violated the Emperor Has No Clothes rule […]

The international community has believed in a sort of fictional world since the end of World War II, in which national sovereignty was to be ceded in exchange for peace on earth. Except no one really defined whose peace. Neither did they consider that different countries have different ambitions, not to mention different values that are sometimes irreconcilable. There can never be a utopic one-world order because countries are made up of people, and people have ambition, vice, and self-interest. The best that any world order can do is contain these impulses; it can never eradicate them.

Voyager: The little spacecraft that could, did and still does ~ Pretty amazing. Voyager I is still sending back images and data four decades later ~
Half the world's population was yet to be born when Voyager I took flight 40 years ago this month. The twin craft were built with 1970s technology, meaning the cellphone you may be reading this on has 240,000 times the memory of each Voyager. Crucially, however, the memory was re-programmable.