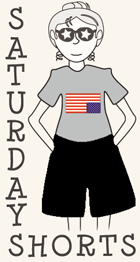 Random links of interest, concern or curiosity from the past week or so, that deserve at least a SHORT mention:

Between "Net Not-Neutrality," unchallenged illegal amnesty, an emasculated Congress and an unchecked tyrant in the White House, I felt a distress signal was appropriate for this edition



The Mexican and Central American cesspool of infectious diseases ~ Now that the great measles panic of 2015 has subsided, we discover that – according to WHO (World Health Organization) – there never even was a major anti-vaxxing trend evident in the US. On the other hand, we're now all at risk for previously eradicated diseases imported by the ongoing flood of illegals.

Victor Davis Hanson: An immigration solution ~If our Congressional "representatives" actually still represented we-the-people (and not the illegal alien constituency), we could be having an honest, rational conversation ~
The solution to the immigration mess is not to threaten militancy if a particular political agenda is jeopardized. It is not to slam a federal judge who demands adherence to the law. The answer instead is simply to act legally — and liberally.

The Mysterious "Frank" Returns ~ Now that you mentioned it… Thank you Rudy Giuliani for bringing up Obama's mentor, Frank Marshall Davis. The mainstream media can now go right to this article to get the full story on Obama's communist connections and indoctrination that they've been ignoring for the past seven years. (Right – when pigs fly.)

U.S. Congressman visits Temple Mount – is greeted by Muslim women screaming 'allahu akbar ~ Why do the "rights" of one religion always seem to trump those of all the others?

Global Warming: Follow the Money Science for sale; pushing the agenda for fun and profit ~
… the overwhelming majority of climate-research funding comes from the federal government and left-wing foundations. And while the energy industry funds both sides of the climate debate, the government/foundation monies go only toward research that advances the warming regulatory agenda. With a clear public-policy outcome in mind, the government/foundation gravy train is a much greater threat to scientific integrity.
So basically, they're using our tax dollars to lie to us – so they can enact more regulations, and force us to pay even higher taxes!

Even more outlandish ~ Climate scientist being investigated by Congress for not believing in global warming enough



Now this sounds promising: Republicans To Investigate NASA Over Climate Data Tampering ~ Let's hope it isn't another feckless, halfhearted attempt by RINOs that's just for show and will go absolutely nowhere.

Secession talk in New York State continues ~
Lawmakers in fifteen towns across four counties in upstate New York are pondering the possibility of seceding from the Empire State and being adopted by Pennsylvania.
Running from blue to red? Apparently the impetus for redrawing the border is the Empire State's recent fracking ban.

Anti-Semitism Soaring on U.S. College Campuses ~ 54 percent of Jewish students report witnessing or experiencing anti-Semitism. Hey! What about all that campus "inclusion" hooey? Guess it doesn't apply to Jews.

CNN, DHS & SPLC's Blame Righty hit job ~ Seems any murdering lunatic whose skin color happens to be white is automatically a right wing extremist. What's really egregious is that more lives will be lost because DHS refuses to acknowledge and prosecute the real threat to national security.

Like crazy jihadis…
Italy and Vatican on guard after ISIL threat ~
ROME — The Italian government is on high alert after threats from the Islamic State called Italy "the nation signed with the blood of the cross." And the country would probably need help to confront the militant group […]

Italian officials fear extremists could enter the country amid the growing tide of refugees arriving by boat from North Africa. About 500 extra troops have been stationed to guard symbolic targets in Rome and monitor the streets of the capital for suspicious activity [...]

At its closest point, Libya is little more than 100 miles from the Italian islands of Sicily and Sardinia.

Phil Robertson on Avoiding STDs: 'One Man, One Woman, Married for Life' ~ Whoa! What a concept! (Wish I had gone to CPAC – just to hear Phil speak

)