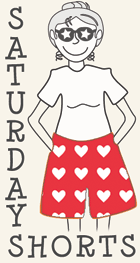 Random links of interest, concern or curiosity from the past week or so, that deserve at least a SHORT mention:

Sharing Social Values in a Secular World ~ Some welcome words of simple truth and inspiration, from Congressman Mark Walker (R-NC) ~
The evidence over the past 50 years makes it indisputable: the federal government hijacked the American Dream and the family has been decimated. We see this plainly in our everyday lives […]

You see, as things stand currently, our freedom to live and work in accordance to what we believe has been placed in the crosshairs by an Administration that mocks those who dare cling to their guns and Bible. This is unacceptable.

And if you don't think we're in the crosshairs as well ~ Christians "Should be Eradicated": Researchers Document Anti-Christian Agenda Among Powerful Elite ~ They aren't kidding.

Barack Obama Pushes FDA to Allow Scientists to Create Three-Parent Embryos ~ Obama seems to be doing everything within the power of his pen and his phone to ensure the total destruction of the nuclear family – which of course is merely the foundational building block of every civilized society in the history of mankind.

Naghmeh Abedini, Franklin Graham, and the Silencing of Evangelical Abuse Victims ~ Felt obliged to mention this because I've followed the story of Pastor Abedini's imprisonment in Iran so closely. Hard to believe… very sad if true.

Gallup: Trump Has Highest Unfavorable Rating of Any Candidate Ever ~ Yikes!
Donald Trump has the highest unfavorable rating since Gallup began tracking the indicator for nominated candidates from either political party during the 1992 elections. Just two days before the Iowa caucuses, 60 percent of Americans surveyed view Trump unfavorably, versus 33 percent who see him favorably.
Well, he does seem to be courting the reactionary red-neck vote.

I Want a President for Americans who Follow the Rules, Go to Work, and Obey the Law ~ Me too. Enlightening article from Christopher Chantrill at American Thinker discusses self-governance vs. serfdom.

Mounting Evidence Putin Will Ignite WWIII: letting Putin get away with whatever he likes in Syria, Obama has created a deeply dangerous situation ~ Events are starting to line up nicely with biblical prophecy. Just saying…

Democrats expand the tent in Maryland… by allowing felons to vote ~ What does it tell you about Maryland's Democrat party that – over-ruling the Republican governor by the way – they're so anxious for felons to vote? – "Democrooks?" Makes perfect sense ~
(Dems) simply voted to change the law and allow recently released felons who are still on parole or probation to vote. Hogan vetoed the measure, but the state legislature has now overridden him, clearing the path for tens of thousands of happy new Democrats to come to the polls

DHS ordered me to scrub records of Muslims with terror ties ~ by Philip Haney (Also see his recent interview with Jamie Glazov) ~
While members of Congress grilled Obama administration officials (2009), demanding why their subordinates were still failing to understand the intelligence they had gathered, I was being forced to delete and scrub the records. And I was well aware that, as a result, it was going to be vastly more difficult to "connect the dots" in the future—especially before an attack occurs.
Obama has abdicated his primary responsibility; keeping Americans safe from all enemies foreign and domestic. But since the media doesn't care, I guess no one else does either.

Shame on the Pastors Who Anointed Hillary Clinton as President ~ These "pastors" are the worst kind of hypocrites; they're not only compromising their own values, and betraying the faith, they're seriously misleading their flocks. Shameful.
Dr. Michael Brown sorts them out nicely ~
This is a righteousness issue, and it is shameful for ministers of the gospel to bless a candidate who stands for a woman's "right" to shed innocent blood in the womb (through all 9 months of pregnancy), who aggressively supports the redefinition of marriage, and who calls for the changing of cherished religious beliefs.

It would have been one thing if they prayed for her in a biblical way, asking God to bring her to Himself and to help her fulfill her God-given destiny. By all means, we should pray for Hillary Clinton (just as we should pray for Bernie Sanders and for the Republican candidates).

It is another thing entirely for these Christian leaders to say over her, "Until He comes again, Secretary Clinton and President-to-be Clinton, we decree and declare from the crown of your head to the soles of your feet that the favor of the Lord will surround you like a shield, in Jesus' name."

'Deafening silence:' Obama, 2016 Dems mum on recent police deaths ~ From Fox News (Caution: their site is a real resource hog!) ~
A Fargo police officer fatally shot responding to a routine domestic disturbance call. A 25-year police veteran killed while trying to serve a warrant outside Atlanta. These are just the latest tragedies of cops murdered while performing their sworn duty — "to protect and serve."[…]

So far in 2016, eight officers have been shot to death, with most of those deaths occurring in the past week, way up from this time last year.
Thanks Fox, but keep counting ->> 2 Police Officers Killed in Maryland After Restaurant Shootout ~ Feb. 11th, 2016

#FlintForward ~ No, people aren't dying in the streets. Opportunistic government officials and their media sycophants have done their best to turn the city into a raging, political battleground. This video focuses on the positive side of Flint, and on the real people who will still be there long after the grievance-mongers have left to exploit another crisis.