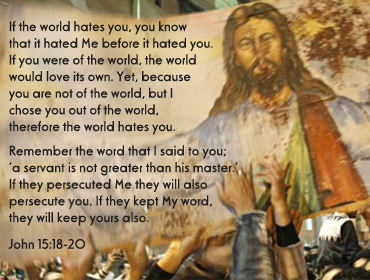 Oh good. Maybe now the superficial western media and their drone-like followers can finally get some closure ~ Cecil the Lion did not die in vain … his remains will be used for an anti-poaching memorial in Zimbabwe. Wonderful.

Meanwhile, on another part of the African continent, human beings are still being murdered by savages. Do these #BlackLivesMatter ? ~ Boko Haram attacks intensify in Nigeria & Cameroon ~
On Friday (31 July) a massive bomb exploded in the market in Maiduguri, north-eastern Nigeria – the traditional heartland of Boko Haram violence. At least six died, and 11 were injured.  

The previous Saturday (25 July), 20 people were killed when a 12-year-old girl blew herself up in a crowded bar in Maroua, northern Cameroon. Seventy-nine others were injured.

Further, as Breitbart reported Sunday ~
Boko Haram militants slit the throats of sixteen Christian fishermen on the shores of Lake Chad in the Nigerian state of Borno.

Tragic as these atrocities are, they have served to mobilize the countries of Nigeria, Cameroon, Chad to coordinate efforts against these vermin.

Even better, the Holy Spirit is still clearly at work in Africa ~ Broadcast of gospel throughout Horn of Africa brings listeners into relationship with Jesus ~
Even in the midst of the persecution of Christians by terrorist organizations such as Islamic State (IS), Boko Haram and al-Shabaab, miracles are happening as the Lord continues to change hearts [...]


"I am really very sorry about the Ethiopian Christians killed in Libya. I pray that God may comfort the families they left behind. From now on, I don't want to be a Muslim any longer. Now I declare my faith in Christ, but you must keep this as a secret." [...]


The Lord is giving us a small glimpse into the way He uses evil in such places as Libya, Iraq, Syria and Nigeria to bring people to Himself. Keep praying that the Good News will boldly go out – through radio, satellite television, social media and delivery of Bibles – throughout the world.