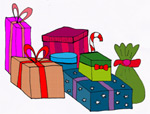 Seems every year as we approach the holidays, there are any number of stores who are thrilled to help you celebrate by selling you gifts for friends and family. Yet despite raking in billions, somehow they just can't bring themselves to mention the reason for the season. I don't know about you, but I avoid places like that whenever possible and instead, patronize the ones who aren't shy about using the "C" word.

To help you know the "naughty" from the "nice," the AFA (American Family Association) has once again published their annual list as a guide to "Christmas-friendly" retail establishments. There are actually three categories; "Nice," "Marginal" & "Naughty". Contact information is included so you can let a store know whether you're disappointed, or grateful for their marketing approach to Christmas.

It does make a difference to share your feelings with them. There are several companies who have jumped all the way from "naughty" to "nice" over the last few years. They got the message!

Happy to see that most of my favorite retailers made the "nice" list for Christmas 2015, including ~

• Ace Hardware
• Amazon.com
• Bed Bath & Beyond
• Cracker Barrel
• Hobby Lobby
• Michael's Stores
• JoAnn Fabrics
• Kohl's
• L.L. Bean

Here are the dirty dozen on the "naughty" list ~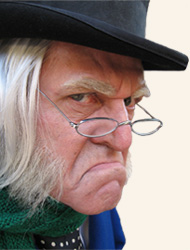 • Barnes & Noble
• Family Dollar
• Foot Locker
• The Limited
• Maurice's
• Office Depot
• Office Max
• Pet Smart
• Staples
• Stein Mart
• Supervalu
• Victoria's Secret
To my way of thinking, if you're not willing to acknowledge the very "holiday" that you're peddling "gifts" for – I'm certainly not willing to part with any hard-earned cash in your establishment.