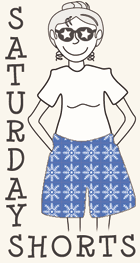 Random links of interest, concern or curiosity from the past week or so, that deserve at least a SHORT mention:

Feds Spend $167,045 to Fight Fat Shaming ~ Another critically important use of our tax dollars ~
The project claims that weight-based stigma, or negative attitudes toward obese people, causes obese people to continue to be obese.
Um… how did they get that way in the first place?

California Police Bust Illegal Dispensary Posing As Church ~ Hey man, they were just focusing on higher things ~
The Laguna Beach Police Department posted an account of their Jan. 12 investigation to its Facebook page Monday, reporting that they seized $3,000 and "enough marijuana to cover a Cypress Hill concert" from a dispensary posing as Divine Church of Gardens, according to the Los Angeles Times.

TRANS-AGE: Pedophile Charged With Abusing 3 Girls Says He's A 9-Year-Old Trapped In Man's Body ~ Just the latest assault on reality. I predict in a year or two this will just be another thing we're not allowed to "judge," and trans-age discrimination will be a crime ~
A Chicago man accused of sexually assaulting two six-year-olds and an eight-year-old on repeated occasions, told police officers that he's really "a 9-year-old trapped in an adult's body," prosecutors revealed on Wednesday.

A quick list of Justin Trudeau's tyrannical acts against life, family, and Christians ~ Sure glad my French-Canadian great-grandfather emigrated when he did! What a contrast with our pro-life, Christian-friendly president. The prime minister's latest edict ~
The Trudeau government plans to announce that employers applying for the Canada Summer Jobs Program must sign an "attestation" that they support abortion and transgenderism. The decision effectively bars not only pro-life and pro-family groups from the program, but all employers who hold such views including faith-based institutions.

Setback to Out-of-Africa Theory of Human Origins ~ Prompting Revision #2,893 to Darwinism ~
Evolutionists now have to face evidence that modern humans left Africa for the Middle East at least 57,000 years earlier than they thought.

US installs Sam Brownback as religious freedom ambassador ~ Good news

Brownback is the first ambassador under the US's revised International Religious Freedom Act, which affirms a commitment to international religious freedom as a foreign relations policy.

(He) ran for president in 2008 and has been serving as the Republican Governor of Kansas. While in Congress he campaigned against human trafficking, pushed for the declaration of genocide during the Darfur crisis in Sudan, and introduced legislation on human rights violations in North Korea. A convert from Methodism to Roman Catholicism, Brownback served as Catholic advisor to the Trump campaign.

Satanic Temple Finds Reason to Fight the Abortion Laws in Missouri ~ The very fact that a court would even consider this case, much less pass it on to a superior court, illustrates just how far from our Judeo-Christian roots we have strayed. Since when do we let satanists determine when life begins? ~
Missouri's Solicitor General D. John Sauer declared Wednesday that ultrasounds are not required to obtain an abortion in the state, according to a press release from The Satanic Temple […]

The group's attorney argued in court that the ultrasound was medically unnecessary and a violation of religious freedom because according to Satanism, life does not begin at conception.

Betsy DeVos: 'Common Core is Dead' ~ Sounds great Betsy. We're gonna hold you to that ~
DeVos has made school choice and reducing the role of the federal government in education two of her priorities as the Trump administration's education chief. She also is working toward fulfilling President Donald Trump's 2016 campaign promise to end Common Core — the education initiative that outlines what students should know in math and language arts at the end of each year of K-12 schooling.

Owner of 'Obama Gas Station' in South Carolina faces tax evasion charges ~ No comment

~
The owner of a South Carolina gas station named in honor of former President Barack Obama was arrested and charged Tuesday with tax evasion.

Murad A. Alhanik, 39, the owner of the Obama Store and gas station in Columbia, S.C., was charged with "four counts of sales tax evasion," WISTV reported.

Mother refused to abort her child and he became an Italian singing superstar ~ Every life is a unique blessing ~
ITALY, January 23, 2018 ~ Once upon a time, a frightened young bride was told that she was pregnant with a blind child and that she should abort him. She refused, and the boy grew up to become a musical superstar.

It may sound like a fairytale, but it's true. During an episode of Italy's Sunday talk show "Domenica in" last week, Edi Alighieri, mother of Andrea Bocelli, described the dramatic circumstances under which she found out she was pregnant.
After Secret Picture of Obama and Farrakhan Is Leaked, Photo of Trump Resurfaces on Twitter ~
The image of Obama and (Nation of Islam leader and virulent anti-Semite) Louis Farrakhan was reportedly captured in 2005 by journalist Askia Muhammad during a Congressional Black Caucus meeting.

As for allegations that the 2005 photo of Obama was suppressed for political purposes, Muhammad acknowledged that he initially agreed to keep it secret because of its possible impact on Obama's presidential ambitions as well as out of fear of retaliation by individuals he said did not want the photo to be released.
Good heavens! Mustn't let the truth get out!
[The Trump photo the article refers to is one taken during a 1986 ceremony at which Trump, Rosa Parks and Muhammad Ali were among the 80 Americans awarded the Ellis Island Medal of Honor.]

Here's my favorite tweet of the week, our "racist" president

Once upon a time @realDonaldTrump wasn't "racist"…#TrumpDerangementSyndrome pic.twitter.com/p0NJuCvmk7

— Larry Elder (@larryelder) January 26, 2018