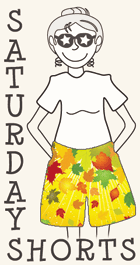 Random links of interest, concern or curiosity from the past week or so, that deserve at least a SHORT mention:

End the NFL ~ This excellent article from Daniel Greenfield isn't calling for an end to football – just the National Felon League ~
(T)he NFL is no longer just a corrupt monopoly. Instead it's becoming a radical anti-American organization that uses its taxpayer-subsidized stadiums and monopoly broadcasting rights to spread hatred toward this country and disrespect to the soldiers who fought and died for it.

Gold Star Family Shares Heartache Over Disrespect for Flag at Protests ~ Not that the self-centered kneelers would understand selflessness ~
(I)t is a shame that those partaking in the protest of our anthem and flag refuse to consider how this is affecting our Gold Star families. Some men play a game for a living. Some men give their lives in service to their country and their families are left behind to bear the cost. The cost is so high that it cannot be put into words. It cannot be described. A son who does not remember his Daddy who loved him beyond anything. A daughter who cries because she is forgetting her toddler memories of him. The cost is too high to kneel down when you should stand.
Unlike the NFL team, this patriot refused to kneel ~ The Rusher Who Wouldn't Take the Knee ~
His name was William Harvey Carney, and he was born a slave in Norfolk, Virginia, on a leap year day in February 1840. His father had escaped from slavery to Massachusetts, where he earned enough money to buy the freedom of his wife and child. When the Civil War broke out, young Carney enlisted in one of the first all-black Union Army regiments, the famous 54th Massachusetts, and rose quickly to the rank of sergeant. (Carney would become the model on which Morgan Freeman's character, Sergeant Rollins, was based in the 1989 movie "Glory," which tells the story of the 54th Massachusetts)

Research: Today's American Teens Delay Responsibility Longer Than Ever ~ Arrested development. What happens when no one want to grow up?
Jimmy Kimmel Lies about Trump, Guns, and the Mentally Ill ~ Either leftists are ignorant and incapable of critical thinking or – more insidiously – they know that their intended audience is ~
Rep. Steve Scalise owes his life to the Second Amendment, which was written not to shoot deer, but to shoot tyrants. The Second Amendment was written to protect the other nine in the Bill of Rights, including the First Amendment, which gives Jimmy Kimmel the right to sound like the blooming idiot he is.

A couple more astute rebuttals to the reactionary gun-grabbers ~
Against the Misguided Moral Superiority of Gun Controllers
Arguing with idiots: Gun control edition ~
Furthermore, Second Amendment supporters don't just want guns because it is a slightly louder version of a stamp collection. Rather, they understand they must have them so that aspiring dictators — foreign and domestic — don't end up abusing the very same tool and turn us all into another version of North Korea.

ISIS claim responsibility for frenzied Marseille railway station attack as terrorist shouting 'Allahu Akbar stabs two female passengers, 17 and 20, to death before being gunned down cool-headed anti-terror police ~
ISIS have claimed responsibility for a terror attack which saw a man shouting 'Allahu Akbar' stab two women to death with a butcher's knife in Marseille.

The victims, aged 17 and 20, suffered horrific injuries during the 'frenzied' attack, with one slashed in the throat and the other stabbed in the chest and stomach.

No word on whether or not there's been a call to ban knives in France – or Canada ~ Stab a Cop for Allah ~ The latest jihadi attack in Trudeau Land where "our strength comes from our diversity" ~
When the Edmonton Eskimos played the Winnipeg Blue Bombers last Saturday, it was military appreciation night and CF-18 fighter jets soared above. Police officer Mike Chernyk was directing traffic in the Alberta city when a white Chevrolet Malibu crashed into the officer, knocking him high in the air, as the Edmonton Journal put it, "like a puppy's chew toy," but this was not an accident.

As the video shows, the driver emerged from the car and began stabbing the fallen officer in the head and face. Chernyk fought him off but the attack did not end there. The assailant fled and incredibly enough, the wounded policeman duly chased the assailant. He got in a white U-Haul van and started running down people on the streets of Edmonton, injuring four innocent bystanders.

California Can Now Jail People for Misusing Gender Pronouns ~ Seriously. Although why does this apply only to seniors in nursing homes and care facilities at this point? How many gender-confused oldsters are there? It's yet another nefarious progressive tactic; start with a demographic people are likely to feel very sympathetic toward, and then move on from there ~
"Our LGBT seniors built the modern LGBT community and led the fight for so many of the rights our community takes for granted today. It is our duty to make sure they can age with the dignity and respect they deserve," Wiener wrote. "I want to thank Governor Brown for joining our coalition in supporting this bill, which will make a real difference in people's lives. The LGBT Senior Bill of Rights is an important step in our fight to ensure all people are treated equally regardless of their sexual orientation or gender identity."

The law's effect is limited to nursing homes and other long-term care facilities, but mandates that those who "willfully and repeatedly" refuse "to use a transgender resident's preferred name or pronouns" can be slapped with a $1,000 fine and up to one year in prison, according to the California Health and Safety Code.

Donors of Anti-Trump 'Resistance' Group Revealed ~ These corporations are actively supporting a organization that openly opposes the president of the United States. Are you still buying their products? ~
The hidden donors to a prominent anti-Trump "resistance" organization are revealed in unredacted tax forms obtained by the Washington Free Beacon.
The Center for Community Change Action, a Washington, D.C.-based progressive community organizing group that does not reveal its donors, has been involved in direct action against President Donald Trump and Republicans before and after the November elections. The organization's members sit on the boards of other prominent liberal activist groups. […]

The Center for Community Change's largest contribution was $3,000,000 from the W.K. Kellogg Foundation, which was initially created by Will Kellogg, the food manufacturer and founder of Kellogg Company. The Ford Foundation, which was first created by the founders of the Ford Motor Company, added a $2,350,000 donation. The Open Society Foundation, a foundation run by liberal billionaire mega-donor George Soros (no surprise here), gave $1,750,000 to the Center for Community Change.

Weather Dependent Wind Power: Leaves Hurricane Victims Powerless ~ Imagine for a minute that the various Caribbean islands devastated by hurricanes last month had been powered solely by alternative energy. In the aftermath of the storms, with no fossil fuels, their solar arrays and wind turbines totally decimated, how long to you suppose it would it take them to recover?
Instead, as Calvin Beisner suggests, why don't we just ~ Get Real about the Benefits of Fossil Fuel?

Christian Girls Are Being Abducted in Egypt—Never to Return ~ And you thought there is no compulsion in Islam? ~
Kidnapping strategies can be subtle. "A Muslim boy tells a Christian girl he loves her and wants to convert to Christianity for her. They start a romantic relationship until one day they decide to 'escape' together. What the girls don't know is that they are actually being kidnapped. Most of the time they will not marry their kidnapper but someone else."

The reason Gahiji, a former Egyptian trafficker, knows these details is because he was once part of such a network that actively targeted Coptic girls to bring them into Islam […]

An anonymous researcher confirms Gahiji's stories as well. "This is something that happens in Egypt almost on a daily basis. But in 80% of cases, families prefer not to speak publicly to avoid shame which will make their other daughters less eligible to find a good marriage partner."

Insane: IRS awards $7.25M fraud-prevention contract to Equifax ~ Hey why not? They only allowed a security breach of their own data, when the names, birth dates, Social Security numbers, addresses and driver's license numbers of 143 million consumers in the United States were stolen in July. And as further evidence of their lack of integrity ~
Equifax kept this discovery quiet for 39 days before finally informing the public about it on September 7, 2017, admitting that 209,000 U.S. credit card numbers are also breached, as well as "certain dispute documents with personal identifying information for approximately 182,000 U.S. consumers."