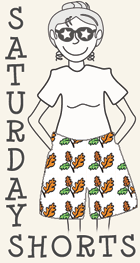 Random links of interest, concern or curiosity from the past week or so, that deserve at least a SHORT mention:
Scalise: Surgeries After Shooting Were Like 'Rebuilding Humpty Dumpty' ~ Great news that Rep. Steve Scalise was finally able to return to his job on Friday as House Majority Whip, 3 1/2 months after being nearly killed by a crazed Bernie Sanders volunteer who deliberately targeted Republicans.

Study Finds Illegals Cost $116 Billion ~ Just a few facts the Left prefers to ignore ~
The swelling population of illegal immigrants and their kids is costing American taxpayers $135 billion a year, the highest ever, driven by free medical care, education and a huge law enforcement bill, according to the the most authoritative report on the issue yet.

And despite claims from pro-illegal immigration advocates that the aliens pay significant off-setting taxes back to federal, state and local treasuries, the Federation for American Immigration Reform report tallied just $19 billion, making the final hit to taxpayers about $116 billion.

96% of transgender youth engage in self-harm ~ Oddly enough the progressive media totally missed this recent study ~
The pro-gay "Stonewall" school report for Scotland with the University of Cambridge shows 96 percent of the country's transgender youth engage in self-destructive behavior, including cutting themselves. The report also found "incredibly high levels" of mental health issues in transgenders […]

Former transgender Walt Heyer of Sex Change Regret told LifeSiteNews that the tragic statistics from Scotland are not surprising.

"The Stonewall Scotland's survey, which found 96 percent of trans students self-harm, is consistent with high rates of suicides and mental disorders reported among trans people for 50 years," Heyer said. "My analysis, '50 Years of Sex Changes, Mental Disorders, and Too Many Suicides', supports the study."
Upset by the NFL #takeaknee circus? Well, there's this > Lingerie Football League Responds to NFL: 'We Stand!'


You have to be BLIND to ignore this Samantha Powers & Obama admin scandal ~ Mark Levin weighs in on former U.S. ambassador to the U.N. Powers' unprecedented unmasking of more than 260 Americans ~
"You really have to be blind if you don't see the extent to which the prior administration violated our trust, violated our rules, violated the law in using the power of the federal government to wiretap, to conduct other forms of espionage, to abuse the FISA courts, to abuse the warrants that they received to target people they disagreed with…"

Hugh Hefner, Playboy & Legacy of Despair ~ David A. French at National Review with a candid look at the damage Hefner did to American culture. So sad ~
Hefner mainstreamed porn, he put it in millions of homes, and he even glamorized it — recasting one of America's most pathetic industries as the playground of the sophisticated rich. He then grew to a ripe old age, consorting with women young enough to be his granddaughters. He was America's most famous dirty old man […]

How many families have broken to pieces when a wife discovers her husband's secret addiction and realizes that she's not enough — that she's never been enough — and he spends much of his life fantasizing about thousands of others? How many men have grown to hate themselves for their psychological dependence on the saddest of habits? The testimonies from porn nation are devastating.
And as if to prove French's point there's this ~ Called a Pervert for Advocating Purity ~ The irrational display of anger and vitriol directed at Michael Brown for daring to suggest that our culture would have been much better off without Hugh Hefner's twisted objectification of females, and the subsequent sexual revolution, is just astounding. Why?
Because people love their sin. Because the darkness hates the light. Because the flesh is at war with the Spirit.

Critiquing the sexual revolution just brought this to the surface. To paraphrase, "Away with this [expletive] prude and his God!"

Ultimately, that's why there's such fierce resistance to the gospel on these other fronts as well, from LGBT issues, abortion and radical Islam to atheism and more. It's a battle of two worldviews. Two kingdoms. The will of God vs. the will of man.

Environmentalists Jump on Sexual Identity Bandwagon With 'Ecosexuality' ~ Just the latest lunacy ~
Some examples of ecosexual behavior? Gardening — does that make all who like gardening ecosexual? Hiking naked — a great way to get disease-carrying ticks and chiggers. Having sex in the mud — gross, and a sure a way to get worms […]

We can enjoy nature. We can care for the earth. But we can do it in a Biblically sound way. That means honoring God and our neighbor. It doesn't mean following every faddish sin.

Victory! Court Rules Cheerleaders Can Paint Bible Verse Banners ~ Some good news from Texas

~
The Court of Appeals for the Ninth District Court of Texas ruled late Thursday in favor of the Kountze cheerleaders – declaring the inspirational Bible verses painted on run-through banners are private speech.

Leaked Descriptions Of Infamous "Russia Ads" Derail Collusion Narrative "They Showed Support For Clinton" ~ Notice how the media has grown awfully quiet on the whole Russian-collusion thing lately? It's because the facts don't quite match the hype ~
After initially denying the story this spring, Facebook came clean earlier this month, saying its investigators had discovered that the company sold at least $100,000 worth of ads – and possibly as much as $150,000 – to Russia-linked group that bought the ads through 470 phony Facebook pages and accounts.

The ads may have equal-opportunity propaganda. Not taking sides in the presidential election but rather aimed at creating discord. They definitely weren't exclusively pro-Trump ~
The Russian campaign — taking advantage of Facebook's ability to simultaneously send contrary messages to different groups of users based on their political and demographic characteristics – also sought to sow discord among religious groups. Other ads highlighted support for Democrat Hillary Clinton among Muslim women.
Meet the good guy with a gun who stopped a mass shooting at Nashville-area church ~ This story has received very little attention from the mainstream media – it doesn't fit the narrative or preferred demographic (Sudanese immigrant murders one; injures 7 others). But there would no doubt have been more lives lost if it hadn't been for Robert Engle ~
Engle said he did not want to be called a hero and that he just hoped people would come to know Jesus through the incident:
"I ask everyone to pray for the victims, family members of the victims, our church community. Please pray for healing. Also, please pray for the shooter, the shooter's family and friends. They are hurting as well.

"I pray that through all of this that people will come to know Christ and I ask our nation to reflect on Romans 8:31, 'If God is for us, who can be against us?'"

The Unchanging Lordship of Christ in a World of Crises ~ A timely reminder from Rob Schwarzwalder at The Stream ~
(P)anic and depression in the wake of global and national problems have no place in the life of the Christian. We know Who wins in the end. Who only permits what accords with His mysterious but utterly complete plan. Who "knows the end from the beginning" and "works all things according to the counsel of his will" (Isaiah 46:10, Ephesians 1:11).