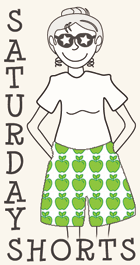 Random links of interest, concern or curiosity from the past week or so, that deserve at least a SHORT mention:

Muslim activist Linda Sarsour caught soliciting funds to her PAC by disguising it as hurricane relief ~ This chick is an evil charlatan. Her middle name is probably "Taqiyya" ~
Muslim activist and hero of #TheResistance, Linda Sarsour shamelessly used the tragedy of Hurricane Harvey to solicit funds for a left-wing political organization… […]

They will use the funds to rabble rouse and complain that minorities aren't getting enough help. They won't actually do anything to help anyone rebuild from this devastating hurricane.

Germany's 'Transition' Back to Coal: Renewable Energy Push Smacks Into Reality ~
After a near death experience in January this year (when wind and solar power output collapsed for weeks and the grid nearly collapsed, too), Germans, and German industry in particular, got serious. Its power generators were forced to fire up mothballed coal-fired power plants and accelerated their efforts to build new and more efficient plants […]

Warm fuzzy emotion is no substitute for the laws of physics and economics.

City of Boston issues handy guide for infidels: How to react to Islamophobia ~ Hey, just because two Muslims blew up three people and injured hundreds at the Boston Marathon four years ago there's no need to go getting all Islamaphobic ~
The sensitive progressives running the city of Boston have issued a handy guide for infidels who don't know how to react when they spot Muslims being harassed.

Apparently, not a minute goes by in Beantown in which some poor hijab-clad woman isn't bullied by some white supremacist.

Trump pledges $1M to Harvey relief from personal funds ~ This story has gotten little-to-no media play. In fact when I did a Yahoo search for "Trump donates 1 mill to Harvey," I got nothing on the entire first page! (I highly recommend clutter-free DuckDuckGo as an alternative search engine) ~
Meanwhile… here's the guy who admonished successful Americans, "At a certain point you've made enough money" ~ Obamas looking to buy a $15 million vacant lot on Martha's Vineyard ~
…According to Realtor.com, he's looking to purchase one of two vacant lots on his favorite vacation Island, Martha's Vineyard. Of course, he doesn't want to live inland like some commoner, so both properties are ocean front. They're also not cheap. The man who wonders when 'enough is enough' is looking at plots that start at $12 million and, remember, that's without a house.

Florida Democrat Election Official Admits Noncitizens, Felons Voting ~ Oops, the Democrat scam that must-not-be-named ~
A veteran Democrat chief election official in Florida has conceded in court that noncitizens and felons possibly voted, in a case that could have national implications for how localities clean up voter rolls […]

Broward County Elections Supervisor Brenda Snipes is defending her office against a lawsuit brought by the American Civil Rights Union, a conservative legal group that contends there are more voters registered on Broward's rolls than there are eligible voters in the county.

And in other unreported news ~ Impressive Economic Growth Steadily Continues ~
The Commerce Department released its revised figures for U.S. gross domestic product in the second quarter, and there's good news — GDP grew not 2.7% but 3.0%. In other words, the U.S. economy is growing faster than was initially thought, and Donald Trump's ambitious target of 3.0% annual growth for 2017 is closer than many had believed legitimately possible. Now some economists are estimating that third-quarter growth could be has high as 3.4%, based on early job numbers from August […]

Trump's greatest contribution to the economy has been his focused Washington deregulation crusade. It has saved Americans billions of dollars and has freed businesses from mountains of over-reaching, economically stifling regulations.

Trigger warnings, 'Brave Spaces,' social justice commitment: Inside a RA training ~ The pablum they're pushing on these college snowflakes is just pathetic. The instructions for incoming Clemson University Resident Assistants are a complete load of meaningless drivel. I can't take it! I must be "triggered." 😡

Poll: Majority of Voters Support Work Requirements for Medicaid ~ This is encouraging; we could save billions… Wonder if our elite ruling class will pay attention? ~
A new poll revealed on Monday that 51 percent of voters support work requirements for Medicaid, while 37 percent of percent of American voters oppose the measure.

Suspects disguise themselves as nuns in attempted bank robbery Good grief 😯 Is nothing sacred? ~
The Pocono Township Police Department and the FBI are seeking the public's assistance to identify and locate two women who disguised themselves as nuns during an attempted bank robbery.[…]

The suspects are described as two Hispanic females, both approximately 5'-5'2" tall and of medium build. Each woman was wearing a black nun's habit and veil, with a white wimple covering her hair and part of her face. One woman also had on dark sunglasses.

And speaking of the Poconos… Abandoned States: Places In Idyllic 1960s Postcards Have Transformed Into Scenes Of Abandonment ~ This unique site features picture postcards of resort destinations in the Poconos and Catskills during their heyday – 50-70 years ago – morphing into how the same scenes look today. A fascinating but bittersweet look at history.

McMaster brings top Obama admin officials into NSC, sources say ~ What the hell? This guy has to go ~
National security adviser H.R. McMaster has quietly pulled in high-ranking officials from the Obama administration into senior positions on his staff, current and former administration officials told Conservative Review.

In recent months, McMaster has hired influential members of the Obama Pentagon. One of these individuals was assigned to boost the Iran nuclear deal with Tehran(!), while the other became a trusted aide to former defense chief Ash Carter.

The Post-Charlottesville Nervous Breakdown Was Deliberately Induced ~ Stella Morabito at the Federalist skillfully explains the nefarious agenda behind the heightened polarization, anger and anarchy we're witnessing across the country. Enlightening! ~
The coordinated mob violence we see playing out essentially over the existence of historical monuments and free speech goes well beyond indoctrination and brainwashing. It is a cult mindset deliberately cultivated by elites in education, pop culture, and academia.