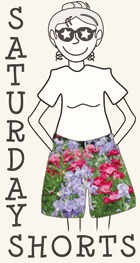 Random links of interest, concern or curiosity from the past week or so, that deserve at least a SHORT mention:

Holder Furious That Sessions is Fighting Crime Again ~ The former attorney general spitefully decided to pass judgement on his principled predecessor ~
Eric "Nation of Cowards" Holder was the worst Attorney General in American history and that's saying something. And he's mad as hell that AG Sessions is turning law enforcement back to fighting crime instead of freeing drug dealers and starting race riots.

Here's another stellar O'Ministration stooge ~ Former Obama DHS Official on ISIS Slaughtering Egyptian Christians: 'What Goes Around Comes Around' ~ Can someone please tell me when it became acceptable in our diversity-embracing society to praise the slaughter of innocent human beings simply because they don't embrace your worldview?

No one wants to name their baby 'Caitlyn' anymore ~ Hmmm, I wonder why?
A year after Caitlyn Jenner announced her new name and gender, the popularity of the name Caitlyn plummeted more than any other baby name, according to Social Security's annual list of the most popular baby names.

(Laura Wattenberg, founder of BabynameWizard.com.) said it would be wrong to blame Caitlyn's drop in popularity solely to a wave of homophobia. In general, she said, parents don't want to give their children names that might attract controversy.
"Wave of homophobia"?! How about a wave of stop-trying-to-make-us-crazy-by-pretending-the-world-is-flat-and-men-are-women?

Keith Olbermann Pleads with Spy Agencies Around the World to Help Him Take Down Trump ~ Will someone please get this man the help he so desperately needs? Or arrest him for possible treason?

The Fake News of 'The Handmaid's Tale' ~ This new Netflix series is a dystopian, anti-Christian nightmare, but it's apparently how progressives view our faith, while true evil in the real world is brushed aside ~
(T)o the left, the Republic of Gilead is "incredibly relevant," while actual videotapes of Planned Parenthood doctors (selling fetal body parts) are denounced as irrelevant fiction.

Catholic Hospitals Killing Mental Patients (Belgium) ~ Belgium has long been in the vanguard of killing unwanted humans. Now the Brothers of Charity, a Catholic international religious congregation with a global presence in 30 countries, have even signed on the nefarious agenda ~
The board controlling the psychiatric institutions of the Brothers of Charity posted a statement on the order's website Tuesday, saying it will allow euthanasia in their psychiatric hospitals.

Germany's Wind Power Debacle Worsens: Too Much Power One Day, None the Next
During January of this year, wind and solar power output totally collapsed for days on end and pushed the German grid to the brink of collapse […]

From famine to feast and back again, Germany's renewables rush has not only threatened to plunge the Country into the Dark Ages, the chaos being caused in the power market is sending power costs through the roof.

Mormon Church to Pull 130,000 Boys Out of Boy Scouts ~ More fallout from the scouts' LGBT surrender

Colorado: Muslim who kept sex slave refuses to speak with female therapists, says doing so would be un-Islamic ~ How is civil society supposed to coexist with a belief system that's antithetical to ours'?
The officials who tried him don't know the first foggiest thing about Islam, and so they likely didn't know to ask al-Turki whether he was denying that he had kept his housekeeper as a sex slave, or just denying that he abused her. This is a key distinction that they almost certainly didn't think to make, because they don't know that the Qur'an allows for the sexual enslavement of Infidel women […]

In light of that, Al-Turki likely thinks he has done nothing wrong while not denying the facts of the case. This is clear from the fact that at his sentencing, Al-Turki refused to apologize for "things I did not do and for crimes I did not commit." He told the judge: "The state has criminalized these basic Muslim behaviors. Attacking traditional Muslim behaviors was the focal point of the prosecution." He wants to be returned to Saudi Arabia because what he did isn't a crime there. He wouldn't serve any more time.
Sounds like that poor chap in Australia; they just can't help being misogynists.

National Park Service: Research in Grand Canyon okay for geologists…but not Christian ones ~ Progressive narrative controllers: If there really was a world-wide flood, we don't want to know about it ~
Dr. Andrew Snelling holds a Ph.D. in Geology from the internationally acclaimed University of Sydney. Dr. Snelling has conducted geological research in Australia and the United States, published works in peer-reviewed journals, and has substantial field and laboratory experience with both theoretical and practical geological research. Nonetheless, National Park Service officials denied his routine request to obtain a few fist-sized rock samples from the Grand Canyon after learning of his Christian views about the Earth's beginnings. Despite the fact that Dr. Snelling had accomplished prior research in the Canyon, Park officials ran him through a gamut of red tape for more than three years.
Alliance Defending Freedom is suing on his behalf.

The Man Who Was Beheaded the Day He Became a Christian ~ Amazing story illustrates the transformative power of the gospel! ~
Most of us know the story of the 21 Coptic Christians from Egypt who held fast to their faith and were beheaded by ISIS in February, 2015. But did you know that only 20 of them were actually Copts from Egypt? Did you know that one of the martyrs was from Chad, and he had not been a Christian prior to the day of his beheading? […]

When the terrorists ordered the man from Chad to deny Jesus or die, he answered, "Their God is my God," thereby sealing his fate. That's how moved he was by the faith of these Christians. Their refusal to deny their Savior, even at the point of death — literally, at the point of a knife to their throats — moved him to make a profession of faith, one that would cost him his head as well. Can we grasp the intensity of this story? […]

This is why radical Islam will ultimately fall before the name of Jesus and why every other force that seeks to wipe out the Church will fail in the end. It's also why we should stop feeling sorry for ourselves when things get a little rough. Are we not also more than conquerors through Him who loved us? (See Romans 8:37)