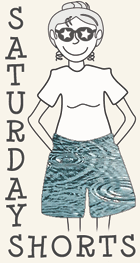 Random links of interest, concern or curiosity from the past week or so, that deserve at least a SHORT mention:

The Trayvon Timeline: How Local Crime Story Became National Racial Outrage ~ Objective chronology of events from Breitbart.com.

The Strange Case of Sergeant Bales: Enemy Agent in the Ranks? ~ Hmmm… Very interesting theory.

Drag Bombers For Allah… Taliban Fighters Captured in Lovely Spring Dresses ~ 😯 Check out the pix. The beards are a dead giveaway!

Toulouse Child Killer: Another Case of Welfare Being Used to Subsidize Terrorism? ~ Appears that we in the west are "subsidizing" our own demise.

Is this finally proof we're NOT causing global warming? The whole of the Earth heated up in medieval times without human CO2 emissions, says new study. Al Gore was not available for comment.

Hunger Games Film Review: Liberal Propaganda Or Conservative Truth? and The Hunger Games: Gratuitous Violence or Morality Tale? A couple thoughtful reviews of the current box-office smash. These days Hollywood rarely offers anything worth the price of admission, but his one might be worth a look.

The Aitken Bible and Congress ~ The first bible printed in America, shockingly – endorsed and recommended by the U.S. Congress.