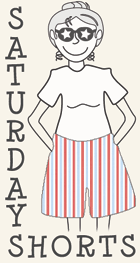 Random links of interest, concern or curiosity from the past week or so, that deserve at least a SHORT mention:

First test-tube hamburger ready this fall ~ 😯
Scientists working on an efficient way to produce skeletal muscle tissue in a laboratory that exactly mimics meat, and eventually replace the entire meat-animal industry.
Sorry – they'll never be able to duplicate THIS in a lab.

Even while the AGW (anthropological global warming) myth is being dispelled, envirowackos are hard at work destroying the economy and our quality of life – From Michelle Mallkin: The high priests of eco-destruction ~ In every corner of the Obama administration, the radical green machinery is hard at work — destroying jobs, shredding truth and sacrificing our economic well-being at the altar of environmentalism.

Vandals deface Catholic church on Ash Wednesday ~ From that Leftist mecca of tolerance & diversity – the San Francisco Bay area:
A Catholic church in Union City was defaced on Ash Wednesday with spray-painted pentagrams and messages about Satan… Vandals knocked down a wooden cross… "Satan," "Carpe noctem" and a pentagram were drawn on the walls, and spray paint covered the faces of a statue of Mary and Joseph, police said. Carpe noctem is Latin for "seize the night."
"We need to remember to always counter violence and hatred with love and compassion," said the Rev. Geoffrey Baraan.
Yep. That's the ticket.
Santorum is right.
As Christians, church leaders are called to boldly speak the truth of the Gospel to an increasingly hostile culture. Not cower.

Nomophobia — fear of being without your phone — is on the rise ~ Seriously! People 18-24 tend to be the most nomophobic (77%), followed by people aged 25-34 (68%). The third most nomophobic group is 55 and older.
How did we we ever survive without cell phones? Then again, what do they call fear of losing your internet connection? 😥

TeenNick Endorses Teen Incest, Casual Sex in New Season Of 'Degrassi' ~ What are your kids watching???

Mardi Gras soul in action, turns girl's parade nightmare into a dream come true ~ Heart-warming story out of New Orleans.

Michigananders – Tuesday is Republican primary day. Find out where the candidates stand on the issues HERE. Vote early – vote often!