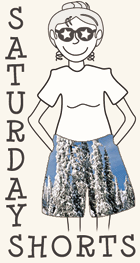 Random links of interest, concern or curiosity from the past week or so, that deserve at least a SHORT mention:

HISTORIC: Watch President Trump Address 45th 'March for Life' ~ Steven Crowder has the video from yesterday's march in Washington D.C.
Full Text of President Donald Trump's Speech

The deceitful road to abortion ~ Because lying is how progressives roll. Robert Knight explains how the Left has used trickery and deception over the last five decades to advance their promiscuous, anti-family agenda ~
The radical nature of Roe and Doe went even beyond establishing a "right" to abortion. It launched a legal revolution against the family.

"The legalization of abortion represents an extreme form of imbalance in the relation of the individual to the family, permitting one family member to kill another," (author, Michael) Schwartz wrote, "and it marks the first instance in our legal history since the Roman Republic that intra-family killing has been tolerated by the public authority."

Pope accused of honoring dishonorable abortion supporter ~ Go figure ~
Pope Francis bestowed an honor on Lilianne Ploumen, a Dutch politician and rabid abortion proponent, even though abortion violates the tenets of the Catholic faith.
According to Judie Brown of the American Life League ~
Pope Francis comes from a so-called progressive group of Jesuits in South America and this group of Jesuits wants to change Catholic teaching on contraception, abortion, and homosexuality.

Here's more evidence that Jesuits think they know better than God ~ Jesuit-Run Georgetown U. Approves LGBT-Only Student Housing ~ Of course it does ~
According to vice-president of student affairs Todd Olson, the new LGBT campus housing "will provide a community space for discussion on gender and inclusion while upholding the Jesuit values of community in diversity and educating the whole person."

"Our Catholic and Jesuit values call on us to engage with 'respect, compassion, and sensitivity' with our LGBTQ community," Olson said. "It is in keeping with our Catholic and Jesuit values to provide a language, perspective, and sense of inclusion for deepening our sense of cura personalis."
Do not be deceived; neither fornicators, nor idolaters, nor adulterers, nor effeminate, nor homosexuals, nor thieves, nor the covetous, nor drunkards, nor revilers, nor swindlers, will inherit the kingdom of God. 1 Corinthians 6:9–10

Wind Turbine Noise Makes Life a Living Hell for Neighbours: Michigan Farmers Driven From Homes ~ Turbines are evil. Every politician who supports subsidies for the wind industry should be forced to have one of these monstrosities constructed in their own backyard ~
Turning peaceful and idyllic rural communities into industrial wastelands sticks in the craw of even life's most grizzled characters in those communities. And even more so because wind power is utterly meaningless: it can never be delivered as and when power consumers need it, meaning that it has absolutely no commercial value, apart from renewable energy certificates, production tax credits, guaranteed feed in tariffs and all other manner of mandates and subsidies that are costing taxpayers and power consumers hundreds of $billions across the globe.

The Unpleasant Truth About Africa And Haiti Trumps Liberal Lies And Hypocrisy ~ Exposing the Left's faux outrage as one of their favorite propaganda tools, specifically on Trump's alleged "sh**hole" comment ~
Liberals' dishonesty is grating because even African and Haitian commentators have acknowledged the sad straits their countries are in. Nigerian author Chigozie Obioma, the recipient of an NAACP Image Award, has admitted that, "There Are No Successful Black Nations." He notes that, "Nigeria, the most populous black nation on Earth, is on the brink of collapse […]

(B)ecause of "chaos, senseless wars, corrupted religiosity, violence, and economic collapse — African and Caribbean people leave home en masse. They beg on the streets of Greece, prostitute in the red-light zones of the Netherlands, and make up 40 percent of the migrants flocking to Europe."

Comic Book Convention Bans Christian Actor Kevin Sorbo Because 'He's Pals With Sean Hannity' ~ These days there really is no one so intolerant as an intolerant Leftist ~
East Coast Comicon founder Cliff Galbraith posted on Facebook last week that he banned Christian actor Kevin Sorbo from his ucoming convention because Sorbo is friends with Sean Hannity.

"I turned down Kevin Sorbo for East Coast Comicon," Galbraith wrote. "He's pals with Sean Hannity. I just can't do it." The post has since been pulled. His company declares on its website, "Our mission is to bring great guests and keep comics and its creators the focus of our shows." Apparently not all great guests.


Galbraith's leftism is evident in his social media posts as well as last year's conference program. It featured the Statue of Liberty surrounded by vipers with names like "homophobia," "misogyny," "intolerance," "xenophobia" and other leftist buzzwords.

Justice Dept Fighting for Church that Faced Christmas Ad Discrimination ~ Wow. You can tell this isn't the BHO INjustice Department anymore

Last November the Washington D.C. Archdiocese sued the Washington Metropolitan Area Transit Authority (WMATA) for refusing to sell them ad space on city buses. The Christmas fundraising ads featured a biblical Christmas scene with the message, "Find the Perfect Gift" ~
A federal judge sided with Metro Transit last December, and the appellate court upheld that ruling when the archdiocese attempted to have the lower court's opinion blocked […]

The Justice Department, on Tuesday(Jan. 16th), filed a brief in support of the church, arguing that Metro committed "unconstitutional viewpoint discrimination" when it denied the archdiocese's ads.

Is the Castro dictatorship also targeting Cuban dissidents with sonic attacks? ~ The mystery continues ~
Considering the nature of the regime in Cuba, it is most likely that the attacks against US and Canadian diplomats and their families were carried out either at the direction of the dictator, or with his knowledge. It is ludicrous to think otherwise. Cuban dissident, Dr. Oscar Elias Biscet, is worried that his home and family been also been targeted by the same type of attack.

Oof. Seattle Sugar Tax Raises Soda Prices by 75 Percent ~ Bib Brother knows best ~
Seattle residents started the new year with a bad case of sticker shock followed by a sugar crash. A new tax of 1.75 cents per ounce was added to all sweetened beverages sold in the city. The move had public support in June when it was passed 7-1 by the Seattle City Council, but images of regret have been hitting social media as the bill came due Monday.

Should Schools Ban Kids From Having Best Friends? ~ This is just ludicrous! When will progressives stop trying to re-engineer human nature? Whoever wrote this article seems to think we should all just go along with this latest Orwellian attempt to alter reality.

38 Minutes in Hawaii: My Family and the False Missile Alarm ~ I think most of us on the continental U.S. don't quite appreciate the pulse-racing, heart-pounding experience last weekend's false nuke alarm really was ~
It will be hard for people outside of Hawaii to understand the profound impact of this false alarm. A neighbor child told us how her family hid in the closest and her mother cried for an hour. Another family prayed the rosary and "waited to meet Jesus."