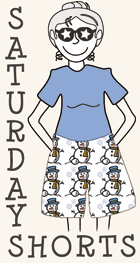 Random links of interest, concern or curiosity from the past week or so, that deserve at least a SHORT mention:

Conservative Lawmaker Demands Answers to These 18 Questions About Russia, FBI ~ Rep. Jim Jordan (R-OH) is valiantly trying to get to the bottom of the Christopher Steele/Fusion GPS/Trump Dossier debacle, the Clintons' collusion and any illegal FBI/DOJ involvement. Americans deserve to know the truth – these charlatans answer to us.

5 things Trump can do to spark regime change in Iran ~ Unlike the Obama administration, Trump's seems inclined to help promote real freedom and democracy in Iran ~
For the past 15 years, we have expended trillions of dollars and lost thousands of lives fighting the wrong battles, refereeing Islamic civil wars that did not benefit our national interests. In some cases, such as our involvement in Iraq, we actually helped our mortal enemy, Iran. But by using effective tools of statecraft, we can help orchestrate regime change in the one place that actually needs it.

Cotton Statement on Iranian Protests ~ Senator Tom Cotton (R-AK) ~ is on the right side of history ~
"Even after the billions in sanctions relief they secured through the nuclear deal, the ayatollahs still can't provide for the basic needs of their own people-perhaps because they've funneled so much of that money into their campaign of regional aggression in Syria, Lebanon, Iraq, and Yemen. The protests in Mashhad show that a regime driven by such a hateful ideology cannot maintain broad popular support forever, and we should support the Iranian people who are willing to risk their lives to speak out against it."

SCIENCE : Earth To Become A Desert – Again ~ The climate-change circus never ends ~
Climate scientists need their funding, and no lie is too big for them any more.

Attorney General Sessions to end Obama-era policy that let legal pot flourish ~ Just like sanctuary cities and states, individual states that legalize marijuana are in violation of the Constitution, so the AG is simply doing his job ~
"I reject the idea that America will be a better place if marijuana is sold in every corner store. And I am astonished to hear people suggest that we can solve our heroin crisis by legalizing marijuana – so people can trade one life-wrecking dependency for another that's only slightly less awful," Sessions told law enforcement officials in March. "Our nation needs to say clearly once again that using drugs will destroy your life."

So Libertarians of course are suddenly all whining for their pot. But it turns out it's not all fun and games – especially when it comes to young people ~
"The Other Side of Cannabis" ~ This is a documentary trying to get the truth out ~
(It was) created by ordinary citizens with no political or economic affiliations or interests, other than bringing attention to the negative effects of marijuana on our youth–adolescents, teenagers and young adults whose brains are still forming.

The top 10 undercovered news stories of 2017 ~ Mostly good news about Trumps's achievements, stock market soaring, economy up, ISIS down, etc.. Plenty of fake news stories though — to distract from the really important stuff?

More positive news the mainstreams missed ~ Food Stamp Enrollment Drops by 2 Million Under Trump ~
Participation in the program is at its lowest level since 2010, when 40,302,000 people enrolled in the program.

SJW Assault Boosts Sales of Donald J Thump Bunny Picture ~ Book ~ Too funny! Gotta get a copy or two of this little gem 😀
At first we thought 'That's libelous.' But then we realized 'This is great.' So many people saw the attack and came to our defense. It's what gave our sales their velocity.

You could say we learned our lesson from Donald Trump himself. He takes all that negativity and crap and spins it into gold. – Brett Smith, creative director of "Thump"

Productive Skills, Not College Degrees, Key to Economic Prosperity ~ Jarrett Skorup at Michigan Capitol Confidential explains that wealth creation is not dependent on a more people with college degrees, but more people with productivity, ingenuity and creativity.

New Study Proves Gender Is Not a Social Construct ~ You mean research actually confirms reality? ~
Social constructs do exist. Things like driving on the right side of the road instead of the left, saying "please" and "thank you," the length of a work day, and the names we call our family members. But the fact that innate gender differences exist is not one of them.

Fascism And Communism ~ Walter Williams explains why leftists are inevitably attracted to totalitarianism

Snowstorm Reality: What Churches Do When it's Too Cold To Go to Church ~ Taking advantage of the latest technology ~
(A) number of pastors are turning to Facebook Live to share messages during periods of extreme weather when most can't physically make it to the church. Others will tape a message and put it on their website.