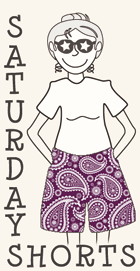 Random links of interest, concern or curiosity from the past week or so, that deserve at least a SHORT mention:

Norway's tough-love approach to the refugee crisis ~ Why Sweden's in crisis, and Norway isn't; compassionate common sense ~
The Norwegian model, (Sylvi Listhaug, Norway's immigration minister) says, is very different (than Sweden's) and very clear. "If you are an economic migrant, you are declined in Norway," she says. "We send people back to Afghanistan if they are not in need of protection; we send them back to Somalia if they are not in need of protection." Isn't this a rather expensive process? "Yes, but it's well worth it." Police are also sent out to areas where illegal immigrants are suspected of living and working. "If we find them, we send them out. That has also decreased crime in Norway, that's very good."

Major Advertisers Flee YouTube Over Videos Exploiting Children ~ A welcome development. YouTube has been trying to marginalize conservative video channels for months. It's about time they went after really offensive stuff ~
Several major advertisers have said they will suspend advertising campaigns on YouTube after their ads were found displayed with videos that had racked up millions of views by depicting children in threatening or compromising situations. Many of those viewing and commenting on the videos have been described as pedophiles […]

The videos were highlighted early last week in a BuzzFeed report which described a "vast, disturbing, and wildly popular universe of videos" that included live-action footage of children depicted in threatening situations or in bedclothes. YouTube responded by taking down many videos and announcing that it would enforce community guidelines more strictly.

UK: Church bells that have rung since 1779 silenced after noise complaint ~ Wouldn't want to offend a less peaceful religion ~
"This is not a democratic decision, the council has ignored the vast majority of its electorate. The church has been ringing out for centuries, it's not a new noise. It's the beating heart of this town."

Human trafficking, 'the new crack cocaine,' police say ~ Another fun fact about the City by the Bay ~
The FBI has identified the San Francisco Bay Area, including Santa Cruz and Monterey counties, as one of the three highest-intensity child sex trafficking regions in the country.

She Said A Powerful Congressman Harassed Her. Here's Why You Didn't Hear Her Story ~ The scoop on Rep. John Conyers, why he should have been booted years ago and unfortunately, why he's just one of many similar swamp creatures ~
Last week the Washington Post reported that Congress's Office of Compliance paid out $17 million for 264 settlements with federal employees over 20 years for various violations, including sexual harassment. The Conyers documents, however, give a glimpse into the inner workings of the office, which has for decades concealed episodes of sexual abuse by powerful political figures.

NFL Bankrolls The Resistance to Trump ~ Just the latest installment in the NFL #TakeAKnee debacle. This week Commissioner Roger Goodell announced a new initiative: A $100 million fund to appease America-hating players while sticking the knife in patriotic fans ~
The dying National Football League is choosing its America-hating, national anthem-protesting multimillionaire players over patriotic sports fans by funneling close to $100 million to leftist charities like those founded by admitted communist Van Jones […]

The NFL plan suggests the league believes undermining the foundations of the republic is a potentially profitable enterprise. They are not mistaken, as Hollywood has been proving for decades.[…]

The NFL could save everyone a lot of money by simply ordering all teams to burn American flags ritualistically at the beginning of every game. The desired effect on society would be comparably deleterious and the saved money could be used to lower ticket prices for the league's fan base which at that point would be shrinking at a dramatically accelerated pace.

It took a village to #FreeJustina from the nightmare of medical kidnapping ~ In February 2013, the Massachusetts Department of Children and Families and Boston Children's Hospital essentially kidnapped Justina Pelletier from her family insisting that she had a psychiatric disorder, not the mitochondrial disease for which she had originally been treated. Her parents were excluded from any decisions about her care – for 16 months ~
The Pelletiers have continued to tell their story to raise awareness of medical kidnappings. They have also filed suit against BCH. This month, "Michelle Malkin Investigates" has made the Pelletiers' fight the focus of a two-part series on medical kidnapping.

United Nations Plan to Push Sex on Young Children is Defeated as African Nations Fight Back ~ Like good communists the UN believes the state – not mom and dad – should control children ~
There were audible gasps from the floor of the UN conference room on Monday morning as the vote tally of the UN third committee appeared on the overhead screen. The vote was close. Parental guidance in sex education unexpectedly won the day, with the United States voting in favor.

'Gaytivity': Twitter Users Celebrate Gay Nativity Scene ~ LGBTQers can't even resist perverting Christmas. Pathetic. ~
"Our neighbor's two Joseph nativity is up & I'm beaming," posted Cameron Esposito, host of Queery Podcast, on Friday, along with a photo showing two models of Joseph dressed in pink surrounding baby Jesus.

Dems do no good when they kick Hispanic Republicans to curb ~ Liberals love minorities – unless they're conservatives. Don't stray off the Leftist reservation ~
If you don't believe in handouts, then you're not Hispanic, says the Congressional Hispanic Caucus. By rejecting Republican Rep. Carlos Curbelo's "quixotic mission to join the Congressional Hispanic Caucus," the organization has merely ratified it's "ideologically-driven definition of 'Hispanic'," writes Mike Gonzalez.

Abortions in the United States Hit an All-Time Low, More Babies Saved From Abortion Than Ever ~ Good news!
Abortion rates have been dropping steadily in the past decade as pro-lifers worked to pass a historic number of pro-life laws in states across the country. Pregnancy resource centers and sidewalk counselors also have been playing an integral role, offering pregnant and parenting families resources and information to empower them to choose life for their unborn babies.
The Big Changes the Trumps Are Making at the White House to Celebrate Christmas ~ This year's theme is Time-Honored Traditions ~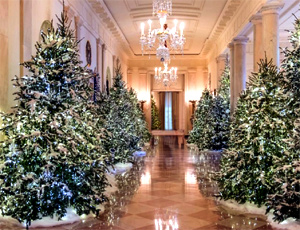 Thanks to the president and first lady, Americans are seeing Christmas (again). The White House is alive with tradition, from the "Merry Christmas" on the White House card to its official hashtag #WHChristmas. To the Trumps, it's just another way of keeping their promise.

"We're saying Merry Christmas again." ~ President Trump