Hurricane Irma had no respect for national sovereignty as she wreaked havoc across the Caribbean last week.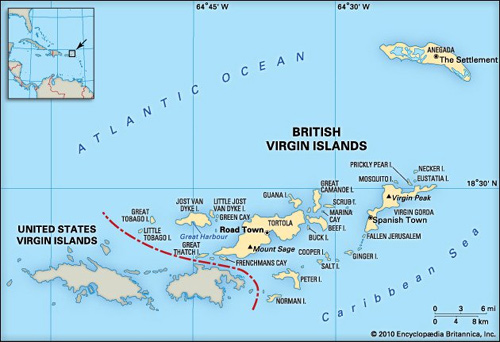 Most domestic media coverage of Irma has understandably focused on the devastation here in the U.S., but the British Virgin, and other Caribbean islands felt the hurricane's wrath before we did. This lengthy U.K. Daily Mail article, accompanied by dozens of pictures, covers St. Martin, B.V.I., Cuba, the Turks and Caicos and others, shows the wide-ranging extent of the damage ~
More than 100 'high risk' prisoners escaped on British Virgin Isles after hurricane Irma as islanders now fight over the last scraps of food and evacuated tourists weep with relief that their hell is over


More than 100 'high risk' prisoners escaped on the British Virgin Islands during Hurricane Irma and around 40 are still on the run on Tuesday, according to a leaked government document.


There have been widespread reports of looting on one of the islands, Tortola, after inmates broke out of a jail amid chaos during the 185mph storm.

Photos of a British Cabinet Briefing paper have now revealed that officials are attempting to 'secure the transfer of the prisoners' to the island of St Lucia.


Meanwhile, British junior foreign minister Alan Duncan told parliament: 'We had a serious threat of a complete breakdown of law and order in the British Virgin islands (BVI). The prison was breached, over 100 very serious prisoners escaped.'

The minister also raised the death toll in British Caribbean territories to nine. Five people died in the BVI and four in Anguilla. The authorities had previously reported one person killed in Anguilla.


Starving residents on St. Marin have resorted to fighting each other for food while tourists queued at the airport and wept with relief as they were being evacuated from the 'biblical-scale destruction'. Hundreds of holidaymakers are still trying to leave, with dozens lining up outside the Princess Juliana Airport, which was left in ruins in the storm.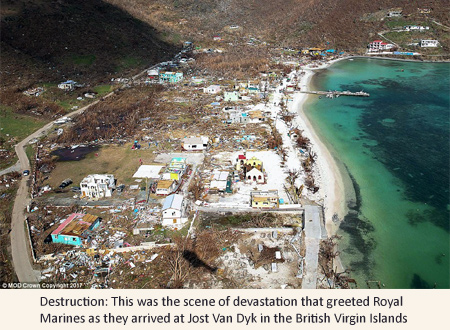 ~~~~~~~~~~~~~~
Related:
Spare me billionaire tax-exiles and bargain-seeking tourists demanding British help after Hurricane Irma when the poor bloody locals have been left with nothing ~ UK journalist Katie Hopkins has no patience for wealthy British tax exiles like Richard Branson demanding assistance from the country's emergency relief fund
Lucky Trump's Caribbean Resort Among Few Left Standing ~
President Donald Trump's multimillion-dollar Caribbean resort was among few structures left standing on St. Martin Island after Hurricane Irma destroyed much of what was left there, USA Today reported.


The Chateau des Palmiers, Trump's $17 million resort on Plum Bay beach on the French side of the land made it through the storm almost unscathed while reports said 95 percent of the island was destroyed by the storm on Sept. 6, the newspaper said.
Once there was an island known as Barbuda. After Hurricane Irma, much of it is gone ~ Tiny Barbuda, one-half of the dual state of Antigua and Barbuda, was flattened by Irma. Most of the island's residents are homeless

The devastation wrought on Cuba after Hurricane Irma battered the island with 120mph winds and 30ft waves – leaving cities under water and homes destroyed ~
• Hurricane Irma hit parts of Cuba's northern coast as a Category 5 storm on Friday and Saturday
• One resident of Nuevitas said: 'The streets are full of rubble. There are houses with their roofs ripped off. Even the oldest trees in town have been knocked down'
• Images from St Martin, St Barth's, Barbuda, Turks and Caicos show mounds of debris and destroyed buildings on street after street