Despite the Left's divisiveness, Antifa's hateful violence, Hollywood perversion, and the mainstream media's distorted views of reality, our country – at heart – still is exceptional. It's amazing to realize that even the wrath of a hurricane named Harvey can't dampen the courage, resolve, self-reliance and compassion of most Americans.

Despite the widespread devastation, this catastrophe affords us so many invaluable lessons about our people, priorities and perseverance: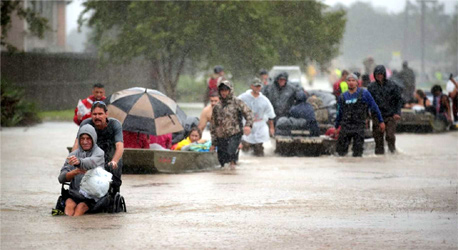 When you're going through hell – keep going!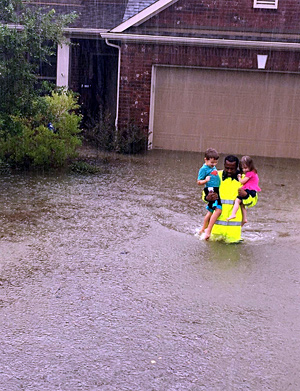 Skin color is irrelevant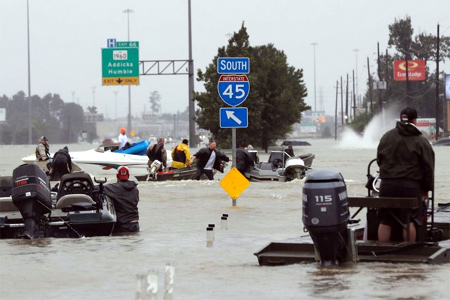 When the going gets tough, Texans get going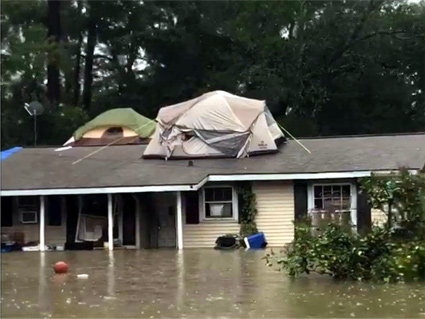 Necessity is the mother of American ingenuity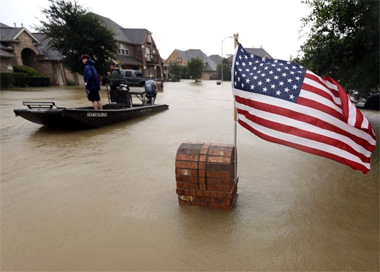 Patriotism still matters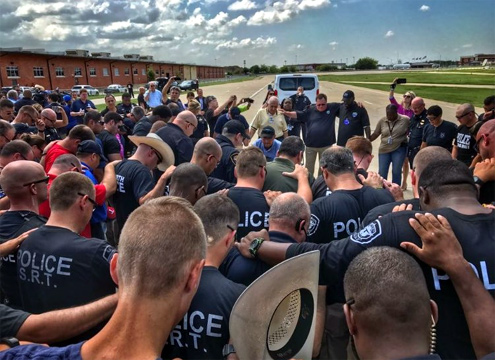 We're all in this together – with God's help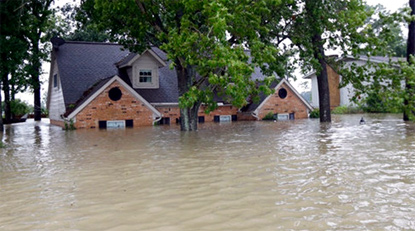 Note to snowflakes: Life won't always guarantee you a "safe space"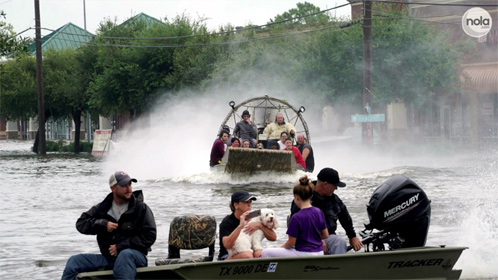 The all-volunteer "Cajun Navy" is awesome!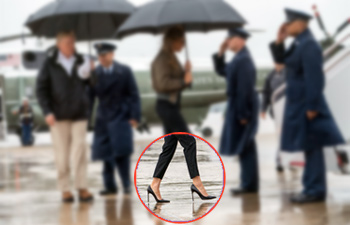 Mainstream media has some very warped priorities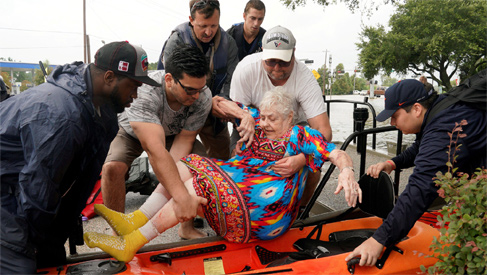 "Bear one another's burdens, and so fulfill the law of Christ."
~ Galatians 6:2 ~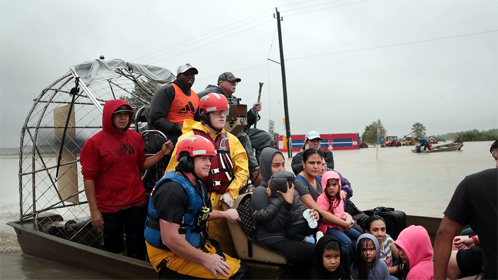 America IS exceptional

~~~~~~~~~~~~~~
And finally ~
This is Houston. Wanna know what this line is for? Food? Water? Housing? Nope. These people are waiting in line TO VOLUNTEER. #Harvey pic.twitter.com/UxGnqSNOQN

— Michael Berry (@MichaelBerrySho) August 30, 2017
~~~~~~~~~~~~~~~~~~~
Updated 9-1-17 [10:30 p.m.]:
I forgot to include this heart-warming video from the Daily Signal; neighbors helping neighbors, selflessly practicing the Golden Rule

(As a baby boomer it made me nostalgic for the America in which I grew up!) ~