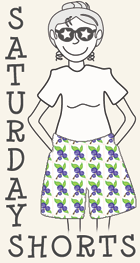 Random links of interest, concern or curiosity from the past week or so, that deserve at least a SHORT mention:

Climate changers lately have been frantically warning about about upcoming phantom weather extremes. And yet – it's been 4,300 Days Since Last U.S. Major Hurricane Strike ~
The last major hurricane to make landfall in the U.S. was Wilma striking Florida on October 24, 2005, one of several strong hurricanes to hit the U.S. that year. The unusual hurricane activity in 2005 was a central focus of Al Gore's 2006 movie, An Inconvenient Truth, in which Mr. Gore suggested 2005 was going to be the new normal. As you might recall, Gore went on to receive a Nobel Peace Prize for helping to raise awareness of the severe weather dangers from global warming.

Instead, the bottom dropped out of Atlantic hurricane activity after 2005.
MIT Climate Scientist Dr. Richard Lindzen: Believing CO2 controls the climate 'is pretty close to believing in magic' ~ Professor of atmospheric sciences does an excellent job of debunking the fact-challenged alarmism of the science settlers

And it looks like the Trump administration is paying attention ~ USDA puts a chill on "climate change" policies ~
(Sonny) Perdue is refocusing his agency back to its core mission that consists of food safety and rural community support. This new approach has led to a request by the USDA to its employees, instructing them to avoid using language that directly references climate change.

Democrat Fingers in the Vatican Pie: Did Obama Force Benedict's Abdication? ~ Hmmm…Writing at OnePeterFive, Alessandro Rico explores a very plausible theory which considers several reasons Obama and the Dems may have had to push for a more progressive pope, including ~
(T)he Obama administration was likely to be frightened by Pope Benedict's conservative stance on the liturgy, morals, and politics. A conservative pope, in a moment when the Church's aid was no more required to fight communism in the Soviet Union – and Russia was becoming a conservative nation – could mean an undesired, and politically dangerous, rightist breakthrough for American Catholics and an unseen convergence between religious conservatives in the U.S. and Russia […]

That the Catholic vote was at stake in the Obama administration's conspiracy against Benedict XVI is also proved by WikiLeaks' revelations on Hillary Clinton's right-hand man, John Podesta. His leaked emails showed that he was planning to foster a "Catholic spring," a revolution intended to supplant conservative sections of the Church and make progressives take over.

Will Obama's legacy haunt us forever? ~ Obama administration knew about North Korea's miniaturized nukes ~
Tuesday's bombshell Washington Post story that the Defense Intelligence Agency (DIA) has determined North Korea is capable of constructing miniaturized nuclear weapons that could be used as warheads for missiles – possibly ICBMs – left out a crucial fact: DIA actually concluded this in 2013. The Post also failed to mention that the Obama administration tried to downplay and discredit this report at the time.

In Celebration of Cult of Diversity, Google Sacrifices Employee ~ William M Briggs at The Stream reflects on Google's reality-free workplace ~
George Orwell said, "The further a society drifts from truth the more it will hate those who speak it." This is why cultists insulate themselves and punish and purge from their dark shelters and "safe spaces" any who remind them of Reality.

490 Earthquakes Reported In Turkey In Just 24 Hours Including A Boom In Murder And Suicide Amongst Muslims (1.4 Million In A Single Year) ~ Interesting post at Shoebat.com. Curious coincidences? Or signs of the end times…?

Israeli institute trains Palestinian avocado growers ~ Sort of disrupts the "evil Israelis" narrative eh? ~
This July was a month full of depressing news regarding diplomacy among Israel, the Palestinian Authority and Jordan.

And yet, far from the headlines, cooperation across these populations was thriving at the Galilee International Management Institute (GIMI) in Nahalal, a city in northern Israel.

During July alone, GIMI gave a training course to Jordanian, Palestinian and Israeli olive-oil producers, taught farmers from Palestinian Authority territories to grow avocados for export, and began planning a tele-course for Gazan computer engineers meant to lead to remote employment at Israeli companies.

"This is nothing new for us," says GIMI President Joseph "Yossie" Shevel. "We've been cooperating with the Palestinians for the last 30 years."

Meanwhile, on the other side of the fence, from the Religion-of-Peace ~ Palestinians Release Hebrew-Language Music Video Urging Muslims to 'Tear' Apart, Stab Jews ~
It is not uncommon for Hamas television to praise violence against Jews, endorse suicide bombings and indoctrinate children to become "martyrs." However, this music video is unusual because it is sung in Hebrew instead of Arabic.

The video includes footage of terrorists carrying out stabbings and ramming their cars into Israelis.

Muslim takeover of Europe is 'biggest story of our time' and nobody knows it ~ Because the mainstream media -on both sides of the Atlantic – pretends it's not happening ~
Western Europe is already in the death throes of "demographic suicide" because couples are no longer having enough children […]

"A post-Christian Europe doesn't really have any faith and it doesn't have any families either. They are fading into the past. They have essentially broken the compact of human societies." – Mark Steyn

Former transgender: 'I bought into the lies of Satan' ~ A wonderful testimony to God's truth and the healing power of the Holy Spirit

Check out Synchronized cops

Too cute!