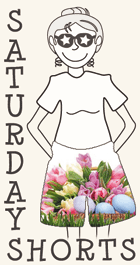 Random links of interest, concern or curiosity from the past week or so, that deserve at least a SHORT mention:

Boy killed in Venezuela riots, four dead overall: officials ~ Conditions have gotten so horrible in the socialist paradise, people are rioting – and dying ~
CARACAS: Opponents of Venezuela's government said Wednesday a teenage boy was shot dead in fresh protests against President Nicolas Maduro, one of four people killed in a week of unrest.

Two 19-year-old students were killed during earlier unrest, one on April 6 and one on April 11, according to authorities.

Maduro is fighting efforts to oust him as Venezuela, once a booming oil exporter, struggles with shortages of food and medicine and a wave of violent crime.

Dozens of people have been injured and more than 100 arrested, according to authorities.
Federal Courthouse in Las Vegas BANS jurors from reading the U.S. Constitution ~ The Bundy Ranch trials are underway in Nevada, apparently an ongoing travesty ~
Judge Navarro has now taken her detest for the defense even further and imposed a rule stating that no copies of the U.S. Constitution were allowed in this Federal Courtroom.

Student government rejects Young Americans for Liberty chapter: It's 'dangerous' ~ Yes, liberty is now a frightening prospect for scores of coddled snowflakes who never want to grow up and learn to deal with worldviews other than their own.

'March for Science' Group Laments Trump's Bombing of 'Marginalized' ISIS Fighters ~ Before these reality-free folks conclude that ISIS is "marginalized," they should spend some time speaking to the victims.
Apparently science is no longer subjective ~
Science march organizers have been racked by infighting over how much the event should emphasize diversity and gender issues. Some march leaders have resigned over such disagreements.

EPA Staffer: We're Hitting the Bottle Because of Trump ~ Driving 'em to drink? We may all be there soon…

I'm starting to get a sick feeling about what just happened in the White House… ~ Allen West on the ever-evolving cast of characters and influence in the Trump White House; unsettling ~
And what is most disconcerting for me is that fact that Jared Kushner is not, shall we say. aligned with the governing philosophy of the party that nominated Donald J. Trump. The concern is whether President Trump's national security and foreign policy vision will be a constitutional conservative one, or more so a liberal progressive leftist perspective, since Kushner was not a registered Republican.

Pro-Publica: It's Wrong to Help Struggling Students If They're White ~ It almost seems like there's some nefarious agenda that just doesn't ever want our society to be color-blind doesn't it?
Should all students receive help when studying calculus or just minority students? Is it wrong to think that help should be provided on the basis of academic difficulty rather than race?

Australia's Self-Inflicted Energy Crisis: Renewable Policies a Crime Against the People ~ More Australian voices are speaking out their worthless wind turbines. Robert Gottliebsen is an economics columnist with The Australian ~
…NSW, Victoria and possibly South Australia face a 75 per cent chance of blackouts because their once great networked power systems had been vandalised by politicians who made the easy decisions of plonking solar and wind generators in their state but not the hard and expensive but essential decisions of investing in the grid and providing back up. It was rank irresponsibility, although decisions were made complex by the different owners of the various parts of the network and the need to earn a return on investment.
Aboriginal Leader, Warren Mundine Demands End to the Madness: Australia's Renewable Policy Punishing the Poorest & Most Vulnerable ~ "Power poverty"

Red Crayons That Identify as Blue: The Latest in the Radical Indoctrination of Public Schools indoctrination is beginning earlier and earlier ~
The drive to force radical ideas onto our children is alive and well in the classroom. Even at the first-grade level. "The purpose of our elementary schools is to teach writing, reading and arithmetic, not to encourage boys to wear dresses," said Tami Fitzgerald of the North Carolina Values Coalition.

Mike Adams – My Philosophy of Mental Illness ~ Mike Adams refuses to be sucked into the crazy-making world of gender-fluidity ~
Yes, I do think "transgender folk" are mentally ill. I also think that any professor who actually thinks that my stated position on the mental stability of "transgendered folk" disqualifies me as a scholar qualifies as mentally ill. Please allow me to explain.

Stockholm Attack Victim Was Psychiatrist 'Committed to Helping Asylum Seekers' Facing Deportation ~ Talk about tragic irony. Mown down by one of the "asylum seekers" she wanted to help ~
A Belgian psychologist and mother to an 18-month-old son, who worked with asylum seekers facing deportation, has been named as the first victim of last week's terror attack in Stockholm.

Maïlys Dereymaeker, 31, had been waiting for friends on Friday afternoon when failed asylum seeker Rakhmat Akhmat Akilov ploughed a truck into crowds in what is thought to be an Islamic State-inspired terrorist attack.

A keen musician from the small town of Lembeek near Brussels, Belgium, Dereymaeker was the first to be hit by the vehicle and died instantly at the scene, local media reports.

The mother-of-one was "very committed to helping asylum seekers" according to daily newspaper La Dernière Heure. A former psychologist, working in detention centres for Belgium's Immigration Office, Dereymaeker often helped illegal immigrants like her alleged killer whose asylum claim was rejected in Sweden last year.