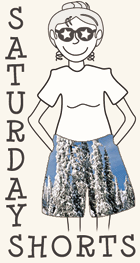 Random links of interest, concern or curiosity from the past week or so, that deserve at least a SHORT mention:

'Not Welcome': Members at DC country club take swing at Obama over Israel stance ~ Bigots? No, it's not his skin color. It's his anti-Semitic worldview.

Berlin jihad murderer was on terror watchlist, used 14 different aliases ~ ~ Another "known-wolf." Victims' families and injured survivors should sue Merkel!

Speaking of Islamic terrorism,
2016 was the deadliest year on record for suicide attacks, analysts say ~
Suicide attacks killed more people in 2016 than any other year on record: 5,650 people worldwide […]

In all, 800 perpetrators carried out 469 attacks in 28 countries, according to the annual report by the Terrorism and Low Intensity Conflict Research Center at the Institute for National Security (INSS).

And if the crazies aren't stopped, 2017 promises to be even worse ~ Hamas celebrates Sunday terror attack while world media poorly reports on events ~
Poor media coverage of terror attack in Jerusalem which killed 4, injured 17 more; Hamas holds celebrations in the streets; Netanyahu: Attack inspired by ISIS […]

On Sunday (Jan. 8th), four IDF soldiers were killed and 17 injured when a terrorist rammed a truck into a group IDF soldiers in Jerusalem. The terrorist continued to reverse the car and ram into more soldiers when he was shot and killed by a tour guide and soldiers nearby.
Esteban Santiago: The 'War against Boys' Goes Toxic ~ Thomas Lipscomb at American Thinker has a compelling theory about how the feminization of males by social progressives has created a vacuum for alienated youth like the Ft. Lauderdale jihadist; tragically misdirected testosterone ~
If the Ivy League commissars can't find anything better to do than attack their mens' sports teams and destroy fraternities, how do you think things go for the average lower-class boy who hasn't even a prayer of going to community college?

"Pajama Boy" may seem a funny byproduct of this national culture of institutional neutering. But how amusing a byproduct is Esteban Santiago?

I think Lipscomb is on to something. His hypothesis ties in well with this piece from Walter Williams ~
Progressives Think They Can Alter Reality. They're Wrong. ~ Rather than deal with the real world as they find it (that is, as God created it) the Left somehow thinks if they pretend otherwise, the entire cosmos will alter itself to align with their vision of utopia. Walter Williams shares a few hard facts that shatter that fantasy.

Harsh reality doesn't spare the Big Apple ~
Manhattan culinary staple China Fun shutters, blaming government over-regulation ~ Sadly, after 25 years in business… "the cost of doing business is just too onerous."
"The climate for small businesses like ours in New York have become such that it's difficult to justify taking risks and running — nevermind starting — a legitimate mom-and-pop business," read a letter posted by the owners in the restaurant's front door.

"The state and municipal governments, with their punishing rules and regulations, seems to believe that we should be their cash machine to pay for all that ails us in society."

Ben Shapiro Deconstructs Meryl Streep's Golden Globes Speech ~ Laugh-out-loud video; "And the Golden Globe for Smuggest Prattle goes to…Meryl Streep!"

A different kind of swamp? Rex Tillerson would be first secretary of state with no military or government experience ~ Not sure the CEO of ExxonMobil is the wisest choice for SOS ~
Will Rex Tillerson's background hurt him during his confirmation hearings? Probably not. It didn't stop Republicans on the Hill from endorsing a nominee for president who has no military or government experience, either. It's Tillerson's ties with Russian President Vladimir Putin and the Islamist state of Qatar that are cause for concern.
Furthermore, as Mark Levin explains ~
Tillerson is wrong on the issues. He's pro-Putin at a time when Russian aggression threatens the peace and stability of eastern Europe. He agrees with the Left on global warming at a time when the nation's top diplomat needs to stand up to big international climate agreements.
'Knives Sticking Out Of My Back': Global Warming Skeptic Tells Tucker Carlson Why She Left Academia ~ (with video)
Climatologist Dr. Judith Curry told Fox News host Tucker Carlson she was so sick of politicization of global warming in academia she resigned from her tenured position at Georgia Tech […]

"In the university environment I felt like I was just beating my head against the wall."[…]

"I've been vilified by some of my colleagues who are activists and don't like anybody challenging their big story," Curry told Carlson Friday night.

Obama's farewell address longer than Reagan's, Clinton's and George W. Bush's combined ~ 51+ minutes of hot air ~
(The most narcissistic POTUS ever) also broke from the tradition of delivering his final speech from the White House. Clinton and Reagan both spoke from the Oval Office, and George W. Bush spoke in front of a small audience in the White House East Room; the Obama administration distributed public tickets for his speech at the McCormick Place convention center in Chicago. Obama spoke to a crowd of 18,000 (adoring fans ).

Two Farewell Addresses: Barack Obama and George Washington ~ The worst U.S. president ever unsuccessfully tries to channel the best one ever. Hey Barack,
"The basis of our political system is the right of the people to make and to alter their constitutions of government. But the Constitution which at any time exists, till changed by an explicit and authentic act of the whole people, is sacredly obligatory upon all. The very idea of the power and the right of the people to establish government presupposes the duty of every individual to obey the established government."

~ President George Washington

Obama's Last Gasp, as Told in Limericks ~ Clever recap of the last 8 years of hopeless change, from John Zmirak ~
He swore we could cling to our doctors.
Didn't mention that big dudes in boxers
Would prowl in the Ladies',
Or that the Euphrates
Would run with the blood spilled by monsters.