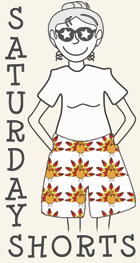 Random links of interest, concern or curiosity from the past week or so, that deserve at least a SHORT mention:

Newsgate 2016 ~ Sharyl Attkisson with an insider's look at just how left-biased the news-media has become; provides specific examples of their aggressive attempts to swing the election for Hillary ~
(T)aken as a whole, it's easy to see how we as journalists have done a poor job protecting ourselves from being co-opted by organized interests, often ones that are paid and politically-motivated. Whether we realize it or not, they've figured out how to exploit the media and use us to publish their propaganda. It implies a broad and growing trend that has seriously undermined the credibility of the news industry.

Of course the evil emperor will never stop plotting the destruction of America ~ George Soros Demands Voters Return Control of Country to Him ~
George Soros and other rich liberals who spent tens of millions of dollars trying to elect Hillary Clinton are gathering in Washington for a three-day, closed door meeting to retool the big-money left to fight back against Donald Trump.
Judicial Watch Probe: Secret Service Loses Guns, Badges, Laptops, "Other Equipment" ~ Bipartisan negligence ~
Since 2001 dozens of weapons and pistols have gone missing, hundreds of agent badges and cell phones as well as scores of laptop and desktop computers and six agency motor vehicles […]

(And this from) the Secret Service, which claims to be one of the most elite law enforcement organizations in the world with responsibilities that include protecting, not only the president, but also national and visiting foreign leaders as well as conducting criminal investigations.

Cat-licking and 'Dirty Jobs': Mike Rowe nails why Trump won ~
Former "Dirty Jobs" host Mike Rowe says that Donald Trump is president-elect for the same reason that his show was a huge success: both Mr. Trump and "Dirty Jobs" paid attention to an America that feels ignored.[…]

He went on to explain that he is saddened to see so many of these forgotten, hardworking Americans who supported Donald Trump be labeled as racists, xenophobes, or "uneducated misogynists."

European Union Orders British Press NOT to Report when Terrorists are Muslims ~ This is obviously the EU's back-handed way to chastise the Brits for BREXIT, but when denying reality endangers lives, it's no longer amusing – it's criminal ~
According the European Commission against Racism and Intolerance (ECRI) — part of the Council of Europe — the British press is to blame for increasing hate speech and racist violence.

America, on the other hand is lucky to have a guy who lives in the real world as Trump's NSA designee ~ Lt. Gen. (Ret.) Michael T. Flynn: 'Islam Is a Political Ideology,' Not Many 'People Screaming Jesus Christ With Hatchets' ~ Refreshing. Can't say I agree completely with his opinion of Russia (Putin can't be trusted), but Flynn's sure not fooled by the Religion-of-Peace.


Worker Freedom Won Tuesday ~ Another positive election outcome ~
Worker freedom continues to be a winning issue at the state level. Candidates who supported right-to-work were widely successful, and this creates promise for more gains for labor reform in upcoming months and years.

In Alabama, Jeff Sessions Desegregated Schools and Got the Death Penalty for KKK Head ~ The anti-Trump leftist media sure has a strange definition of "racist."

Dear Science Settlers: Recent Research Shows Nature, Not Human Fossil Fuel Use, Continues to Drive Climate Changes ~ Methane, from plants and animals, has a more significant impact on global climate than do human activities.

Of course the Climate Changers don't like to let facts get in their way, so you can bet they'll blow a gasket over this ~ Trump taps climate-change skeptic to oversee EPA transition ~ This is from the Washington ComPost, thus the progressive slant ~
The man planning how a Trump administration can obliterate Obama's environmental legacy is Myron Ebell, a Washington fixture who has long been a cheerful warrior against what he sees as an alarmist, overzealous environmental movement that has used global warming as a pretext for expanding government.

Ebell has argued for opening up more federal lands for logging, oil and gas exploration and coal mining, and for turning over more permitting authority to the states. And he has urged the Senate to vote to reject an international climate accord signed last year in Paris.
Excellent!

Make religious freedom great again ~ Let's pray we can undo the damage of the Obama years ~
Trump should commit to protecting the free exercise of religion for all Americans of all faiths. In her concession speech, Hillary Clinton referred to the "freedom of worship"—piety limited to a synagogue, church, or mosque. But what the American founders protected was the right of all to live out their faith every day of the week in public and in private, provided they peacefully respect the rights of others.

All hope is not lost: Kent State players put SJW peers and Kaepernick to shame ~ Now these college kids really get what America is all about!