"We must not let our rulers load us with perpetual debt."
~ Thomas Jefferson, letter to Samuel Kercheval, 12 July 1816 ~
~~~~~~~~~~~~~~

It's great to see that the House of Representatives actually passed the Cut Cap & Balance Act with a vote of 234 to 190. (Why did Michelle Bachmann vote "no"?! Update – She took a pledge not to raise the debt ceiling. Integrity. OK then. We didn't need her vote to get it passed.) But that's just one small battle – the war for fiscal responsibility continues.

The Senate's proposals are all basically worthless as Heritage Network's Foundry reports:
A group of U.S. Senators called the Gang of Six has cobbled together the third Senate-originated half-baked idea this week that would lead to hiking the debt limit. All three Senate approaches — the McConnell Plan, the McConnell-Reid "Just Borrow More" Plan, and now the Gang of Six "Maybe Later in the Year" Plan — have one thing in common: procedural gimmicks that promise Congress will do in the future what it won't do now to control spending. The time has passed for procedural gimmickry — Congress should cut spending and cut it now.

Any attempt to raise the debt ceiling without significant budget cuts at this point is unacceptable and totally irresponsible. Although the self-styled aristocrats in the Senate will in all likelihood vote the CC&B plan down, it's still important that "We the People" let them know we want it passed.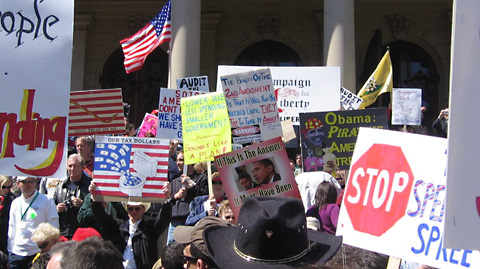 Here or here are lists of all Congressional members by state. I plan on contacting Michigan's two doofus – ah – Democrat Senators again to remind them that the "governed" no longer consent to this out-of-control debt.
Also, if your rep voted for the plan you might want to thank them for doing the right thing. Here's the House roll call on the vote.

~~~~~~~~~~~~~~
"If you are going through hell, keep going."
~ Winston Churchill ~