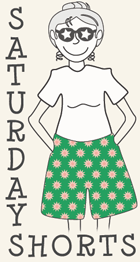 Random links of interest, concern or curiosity from the past week or so, that deserve at least a SHORT mention:

5 Truths You're Not Allowed To Say About Gays In America ~ If it's not the pre-approved, P.C. affirmations promoted by LGBT crowd… it's "hate speech." Which of course immediately shuts down any chance of meaningful dialogue or debate.
For instance, don't mention this to anyone ~ Study shows relationship problems, not family rejection, leading cause of higher gay suicides

Former Border Agents Say Flood of Illegal Alien 'Youth' Was 'Orchestrated' by Obama ~ Confirming what we all suspected about this latest invasion ~
A statement released by the National Association of Former Border Patrol Officers said:

"This is not a humanitarian crisis. It is a predictable, orchestrated and contrived assault on the compassionate side of Americans by her political leaders that knowingly puts minor illegal alien children at risk for purely political purposes."
And here's further proof that these assertions are true (and that the O'Ministration is growing ever more totalitarian) ~
• Border Patrol Agents Threatened with Criminal Charges for Speaking to Reporters
• Obama's HHS Forbids Congress from Talking to Kids in Border Crisis Shelters

The VA Sacrificed Vets for Solar Panels ~ Well maybe not literally, but ~
… each and every year, from 2009 to 2011, the Phoenix VA Health Care System put in solar panels. The solar panels at the Carl T. Hayden VA in Phoenix cost $20 million.

That $20 million could have saved the lives of dying veterans. Instead it went to Green Energy.

The situation at the Phoenix VA wasn't unique. In 2009, Obama had signed a Green Energy executive order. Secretary of Veterans Affairs Eric Shinseki announced that "in order to continue providing Veterans with the best health care and benefit services, VA must adapt to climate change."
Take your blood pressure pills before you read this one.

VA hospital hides Jesus behind curtain ~ Just as their own government is abandoning them – when veterans need to turn to Him – the feds cordon off Christ.
Some folks in Iron Mountain (Mich) became infuriated earlier this month when they discovered that statues of Jesus and Mary, along with a cross and altar, were hidden behind a curtain in the chapel of the VA hospital there.

As the ISIS reign of terror spreads across the Levant ~ Christian-hating jihadists are poised to eliminate the Church in Iraq ~
Mosul, Iraq's second city (aka- the biblical Nineveh), is now free of Christians for the first time in 1,800 years
And then there's this ~ ISIS Leader to USA: 'Soon We Will be in Direct Confrontation' ~ A warning from 6 months ago that the Obama administration chose to downplay or simply ignore altogether.

Cantor Campaign Spent More at One Steakhouse than Brat on Entire Campaign ~ The former Speaker of the House wasn't the most evil person in Congress, but his entitlement mentality as a firmly entrenched member of the ruling class is certainly evident from just this one headline.

Study Finds Women Don't Belong in Combat ~ Col. (res.) Raza Sagi, a former Israeli infantry regiment commander, just published his findings in a new book, confirming what we've known instinctively since the dawn of man ~
"The idea that there is no difference between men and women in the army is a ridiculous one that has been disproved in all of the world's militaries."