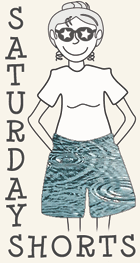 Random links of interest, concern or curiosity from the past week or so, that deserve at least a SHORT mention:

Obama Praises Muslims in Easter Message ~
Sadly, as evidenced by the numerous quotes accompanying this article at Atlas Shrugs, this is pretty much what we've come to expect from America's first non-Christian president.

The Greatest Easter Painting Ever Made ~ Not a work of art that Barack Hussein Obama would appreciate – but for we mere Christians, it tells an awesome story. Inspiring!

Easter killings in CAR ~ Muslim extremists acknowledge Easter holy day by murdering Christians ~
For many Christians in the Central African Republic, Easter was synonymous with tragedy, adding to their already difficult circumstances. Two priests were killed, four others briefly detained and a number of villages were attacked by ex-Seleka fighters in recent days.

The Environmental Apocalypse ~ Ode to Earth Day; another excellent analysis by Sultan Knish. The elitists' utopian vision isn't the "progress" they claim to stand for; it's civilizational regression.

Rahm Emanuel Lowers Murder Rate in Chicago… by Lying About It ~ Statists' M.O.: when the facts don't fit the agenda, make 'em up ~
It's a familiar phenomenon in Socialist systems. The planners create a target that relies on statistics. Then everyone in the system is pressured to meet that target… which they do by faking the statistics.

It's how the USSR brought in 97 percent of the crop without there being any food and why High School graduation rates suddenly increased in the US even though the graduates were more ignorant than ever.

An Afghan Woman's Journey to Freedom ~ A true "come-to-Jesus" moment aboard a small boat in turbulent seas! Swedish immigrant has found freedom physically – but more important, spiritually.

Chrysler Bankruptcy Still Affecting Economy ~ It's been 5 years since the Chrysler restructuring ~
President Obama will doubtless mark the occasion by talking about how his intervention saved the auto company. More noteworthy, however, is how the lawlessness of that intervention created tremendous uncertainty, which still chills the economy today.

Vouchers a 'Gift from God' for Wisconsin Family ~ School vouchers work; families are empowered, enthusiasm for learning increases, and grades improve.
"Anyone who doesn't see the benefits has got to be blind."

Woman Born Without Fingers Is A Master Goldsmith ~ (Video) Amazing story of a woman refuses to let a little thing like missing fingers stop her from living life to the fullest.