"Obama's Successful Foreign Failure"

Yes, it does sound like an oxymoron – but that's exactly Norman Podhoretz's point.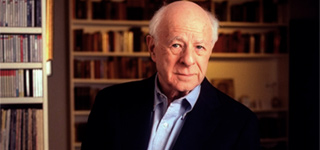 Here's his excellent analysis of our fearlessly, feckless ruler as he fumbles his way through the Syrian civil war ~
The president may look incompetent on Syria. But his behavior fits his strategy to weaken America abroad.
It is entirely understandable that Barack Obama's way of dealing with Syria in recent weeks should have elicited responses ranging from puzzlement to disgust. Even members of his own party are despairingly echoing in private the public denunciations of him as "incompetent," "bungling," "feckless," "amateurish" and "in over his head" coming from his political opponents on the right.
For how else to characterize a president who declares war against what he calls a great evil demanding immediate extirpation and in the next breath announces that he will postpone taking action for at least 10 days—and then goes off to play golf before embarking on a trip to another part of the world? As if this were not enough, he also assures the perpetrator of that great evil that the military action he will eventually take will last a very short time and will do hardly any damage. Unless, that is, he fails to get the unnecessary permission he has sought from Congress, in which case (according to an indiscreet member of his own staff) he might not take any military action after all.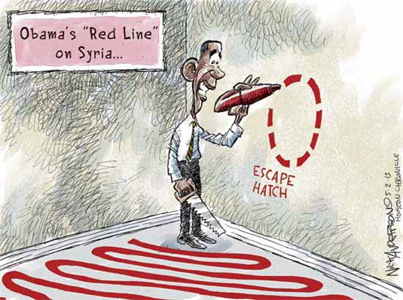 Summing up the net effect of all this, as astute a foreign observer as Conrad Black can flatly say that, "Not since the disintegration of the Soviet Union in 1991, and before that the fall of France in 1940, has there been so swift an erosion of the world influence of a Great Power as we are witnessing with the United States."
Yet if this is indeed the pass to which Mr. Obama has led us—and I think it is—let me suggest that
it signifies not how incompetent and amateurish the president is, but how skillful. His foreign policy, far from a dismal failure, is a brilliant success as measured by what he intended all along to accomplish.
The accomplishment would not have been possible if the intention had been too obvious. The skill lies in how effectively he has used rhetorical tricks to disguise it.
It's all part of that famous fundamental transformation. But, as Podhoretz explains, it was easier for the president to push his progressively destructive agenda on domestic matters. When it comes to the international stage, most of us still want America to be the leader of the free world.
The problem for Mr. Obama is that at least since the end of World War II, Americans have taken pride in being No. 1. Unless the American people have been as fundamentally transformed as their country is quickly becoming, America's decline will not sit well. With more than three years in office to go, will Mr. Obama be willing and able to endure the continuing erosion of his popularity that will almost certainly come with the erosion of the country's power and influence?

No doubt he will either deny that anything has gone wrong, or failing that, he will resort to his favorite tactic of blaming others—Congress or the Republicans or Rush Limbaugh. But what is also almost certain is that he will refuse to change course and do the things that will be necessary to restore U.S. power and influence.

And so we can only pray that the hole he will go on digging will not be too deep for his successor to pull us out, as Ronald Reagan managed to do when he followed a president into the White House whom Mr. Obama so uncannily resembles.
~~~~~~~~~~~~~~~~
Full article at WSJ Online.