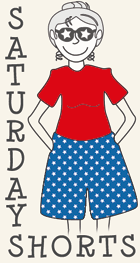 Random links of interest, concern or curiosity from the past week or so, that deserve at least a SHORT mention:

Mock 'Marriage' Will Criminalize Christianity ~ from Matt Barber at CNS News ~
If, through judicial fiat, "gay marriage" ultimately becomes the law of the land, tens-of-millions of Christians (as well as Jews and Muslims) will be forced to choose between obedience to God and obedience to Caesar – between fidelity to conscience and government oppression.

Quiet! Media Bias at Work in Egypt ~ They ignored tens of millions of protestors in the streets for days, until they were forced to report on Morsi's downfall. Stay away from the spin-meisters on the network news if you want to know what's really going on in Egypt.
For instance, here's a story they missed: Coptic Church Set Aflame for Morsi. Revenge for the coup – and Coptic participation in the anti-Morsi protests.
[Breitbart and The Blaze usually get it right.]

Syrian Priest Francois Murad Beheaded by Muslims ~ More barbarism from the Religion of Peace ~
The U.S. government is funding rebels who behead priests while shouting "Allahu Akbar," so that these rebels can take over a country with a large Christian minority. This is absolute madness.

Former gay porn star tells the truth about pornography ~ Tragic tale that started with the rape of a six-year-old boy. So sad.

French laws force failing tire factory to stay open; lack of competitiveness, investment oddly not improving ~ Doesn't this just say everything you need to know about about socialism? It's the economic philosophy of the optimistically unbalanced; thoroughly unworkable in the real world ~
How it is that the French people at once demanded a path for economic growth and employment, and believed electing a regime comprised of Socialists-with-a-capital-S was going to accomplish that, is still unclear.

CBO: Feds siphoning billions from student loan program to fund Obamacare ~ First you indoctrinate 'em. Then you rob 'em blind. After all, ObamaCare's Success Depends On The Young Being Stupid

A letter to my aborted half-sibling ~ Think abortion is just between a woman and her physician? Think again.

The Occasion Formerly Known as Independence Day ~ from Walter Hudson at PJ Media. As we grow ever more DEpendent, what are we actually celebrating? Well – Michael Ledeen gives us reason to hope ~ The Birthday of the Modern World ~
Obama has shown the world what life would be like without America, and lots of people don't like that picture.