Hey! Doesn't London have a machete ban?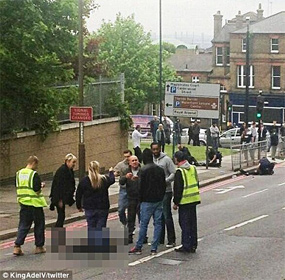 UK Daily Mail headline:
'We swear by almighty Allah we will never stop fighting you': What man holding bloody cleaver said after 'hacking soldier in Help For Heroes T-shirt to death just yards from Woolwich barracks'
Dare we suggest a radical Islamist ban?

~~~~~~~~~~~~~~~~~

Seriously – isn't it about time to rethink this whole diversity-for-the-sake-of-diversity nonsense?? How do we co-exist with crazed machete-wielding lunatics?




Steven Crowder, for one, isn't shy about pointing out the obvious differences between Jesus (& civil society) – and Mohammed. Here's his latest video ~

Uh-oh. That's gonna leave a mark.