Here's a little historical perspective that ties in well with my last post:
Empires Rise and Empires Fall. Dr. Robert Owens, writing at the It Makes Sense Blog, provides a couple brief but excellent summaries of 1.) Rome's demise and 2.) the contraction of the British Empire.
The disconcerting parallels in contemporary America are obvious ~
For centuries this once vibrant nation (Rome) of freemen sank beneath the weight of regulations, taxes, inflation, and tyranny. For centuries after their power had been usurped by the ever more absolute Emperors there was still a Senate, there were still elections, and there were still courts charged with safeguarding the Republic.


Freedom was extinguished, and the yeoman farmers who had supported the Republic and filled its armies became first tenant farmers. Then they morphed into an unemployed rabble choking the streets of an imperial capital living on government bread and entertained by government circuses.

Still, the world goes on…
Dr. Owens concludes his article by reminding us that all human civilizations are transient; but God's faithfulness is eternal ~
Like Rome this empire won't fall it will collapse. Like Britain we will pretend that the empire exists long after we know the emperor has no clothes.

Our only hope as a nation is to jettison the Empire to save the Republic. On a personal level we must lead our families in a restoration of the work ethic and a return to moral sanity. Either we individually spark a revival of what made us great or we sink into the hole dug by moral rot and the decay of ambition…

…Keep the faith, keep the peace, we shall overcome.
~~~~~~~~~~~~~~~~~~~~~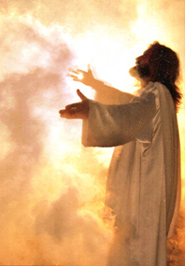 Therefore, do not lose heart. Even though our outward man is perishing, yet our inward man is being renewed day by day. For our light affliction, which is but for a moment, is working for us a far more exceeding and eternal weight of glory, while we do not look at the things which are seen but at the things which are not seen. For the things which are seen are temporary, but the things which are not seen are eternal.

~ 2 Corinthians 4:16-18